more news
Dance, History Majors Team Up for Archival Research Course
Thursday, May 25, 2023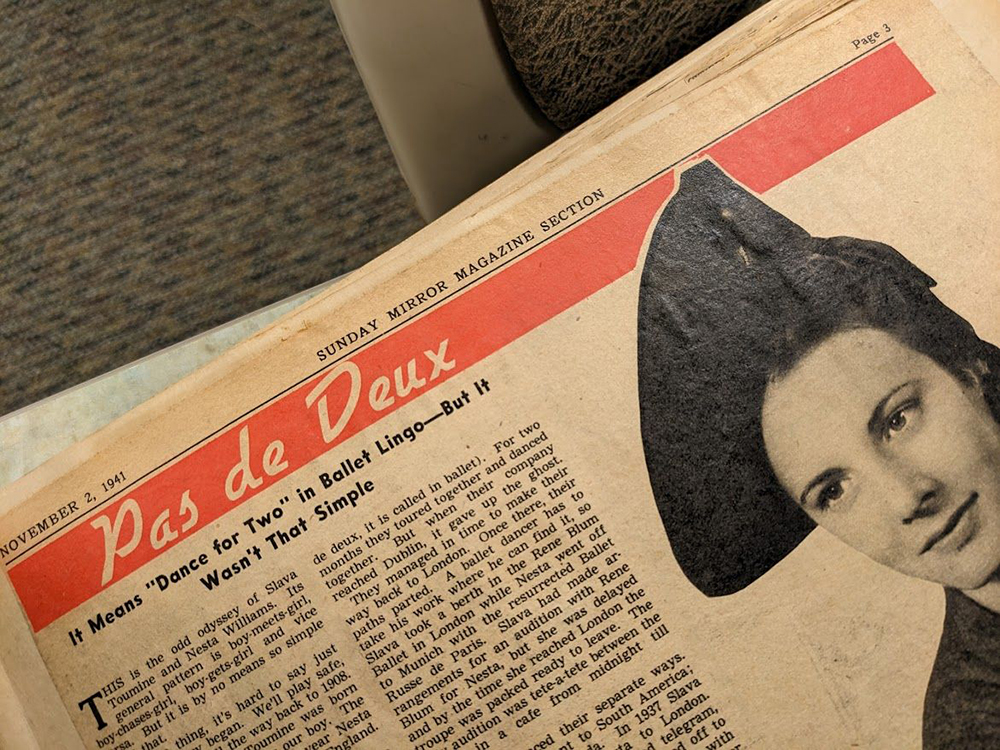 In the new history course Digging Through the Archives, students explored the dance collection within Point Park University's archives to gain hands-on experience in examining, documenting and researching objects and artifacts. 
"The Digging Through the Archives course is a prime example of how Point Park implements an experiential, hands-on approach that allows for passion, diversity and personal expression."
Erich Trautmann '24, history major
Students majoring in history and dance delved into Point Park University's background this spring as a new introductory archival research course challenged them to explore the history of the Conservatory of Performing Arts' world-renowned dance program. 
In Digging Through the Archives, students learned directly from experienced archivists and librarians about how to conduct archival research. They also interviewed faculty members about their experiences with Point Park's dance program.
"The students had to explore a variety of digital archives and digital humanities projects during the semester and offer feedback on what they did well and what they could improve," said Jehnie Burns, Ph.D., associate professor of history, who created the course. "During the second half of the semester, student groups immersed themselves in Pittsburgh Playhouse Playbills, digital Globe archives and photographs of dance shows over the years while they figured out what story they wanted to tell and how the archives could be used to best highlight those stories."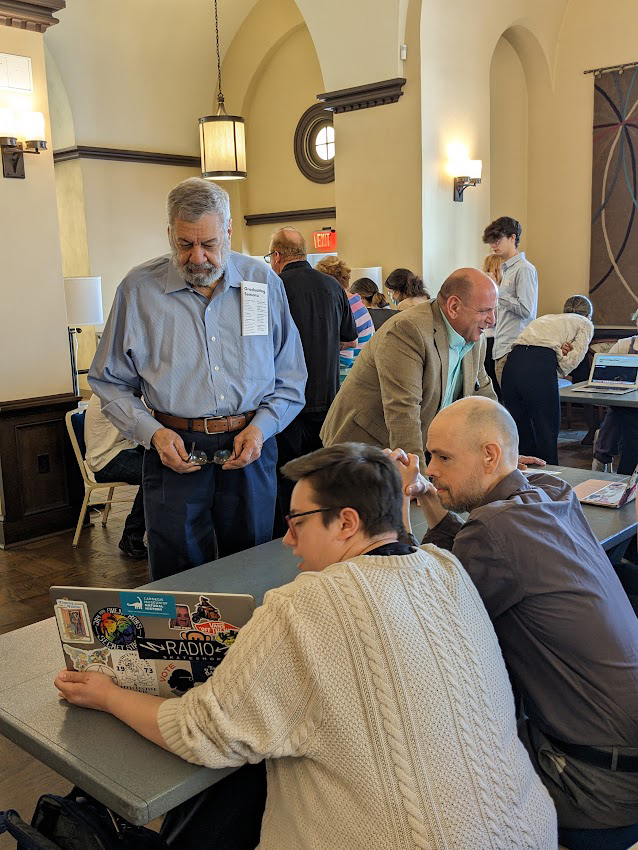 Their work culminated in a series of final projects, which will be displayed in the University's archives long-term. They also presented their work during the Department of Literature, Culture and Society's research symposium. The projects included:
Burns has wanted to put together the course for a while with Phillip Harrity, access services and archival coordinator for the University library. 
"There are some amazing visual images in the Conservatory archives that deserve to be seen and studied, and this offered the students a chance to work with them," she said. "This class also fits into the University's focus on experiential learning, and throughout the semester, I realized how hungry our students are to learn about archival and oral history research."
Harrity provided a general history of the University to the students and archive materials for their research. 
"Any time students are introduced to a piece of University history for the first time is a great feeling," he said. "The school has a very interesting history, and I enjoy sharing those aspects with others. It was amazing to see what these students created from the class. You can tell that even though some may not have been fully engrossed in the topic at the beginning, they came to appreciate some part of it and put that appreciation into their projects."
Burns also collaborated with Colleen Hooper, Ph.D., associate professor of dance, to bring the course to fruition. 
"I enjoyed the range of formats that students used in their final projects," Hooper said. "By creating podcasts, videos and interactive websites, these students presented visual and aural means of accessing and experiencing history. Their projects engage the senses and make the archive relevant and accessible to anyone who would like to learn more about our dance program."
"The dance students and the history students benefitted from working with one another because they each brought their unique skills to the classroom," she said. "Their interdisciplinary work created innovative connections and it prepared them for the professional world where they will often be working with a range of people who have different backgrounds and strengths."
Erich Trautmann, a senior history major who aspires to be an archive specialist or artifact curator for the National Archives in Washington, D.C., said the most enjoyable aspect of the course was the variety of faculty and student perspectives that were brought to the class.
"The Digging Through the Archives course is a prime example of how Point Park implements an experiential, hands-on approach that allows for passion, diversity and personal expression," he said.  "If you are motivated to work hard and move ahead in your personal, academic and career aspirations, I would recommend Point Park. Students are provided the opportunity to develop individual strengths in a creative and positive environment that allows for individuality."
More About: library, history, success story, School of Arts and Sciences, dance, faculty research, faculty