more news
Chase and the Barons Win Hard Rock Battle of the Bands Pittsburgh Contest
Tuesday, May 30, 2017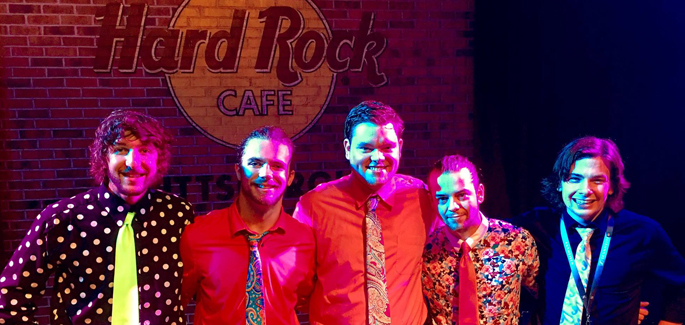 Chase and the Barons, the latest band signed by Pioneer Records, won the Pittsburgh division of the Hard Rock Rising Battle of the Bands contest May 24.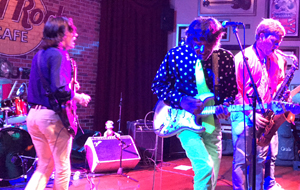 Pioneer Records is Point Park University's student-run record label managed by the sports, arts and entertainment management program.
"Chase and the Barons walked away with $1,000 in their band account and will go on to compete in the regional contest," explained Ed Traversari, M.B.A., associate professor of SAEM.
At the regional contest, the band will have the chance to receive free CD prints, another professional music video and a performance at the Hard Rock Stadium in Miami, Fla.
"We want to spread a message of peace, love and rock n' roll across the country with a legit Chase and the Barons tour," said Chase Barron, lead singer of the band and a senior multimedia major from DuBois Area High School in DuBois, Pa.
Barron added: "Our mission is to create a party that everybody is welcome to attend regardless of demographics. This show definitely proved our mission to be successful as we watched attendees ages 16 to 81 party and dance to our rockin' tunes. It was an honor to be a part of this. Winning was a bonus. I can't wait to see what happens next."
Learn More
Learn about Pioneer Records and the sports, arts and entertainment management program at Point Park University.

Request information, schedule a campus visit or apply online.

Photos by Hard Rock Cafe Pittsburgh and Ross Bell, cinema production spring 2017 graduate
More About: multimedia, Pittsburgh, Pioneer Records, Dubois Area High School, sports, arts and entertainment management, Rowland School of Business