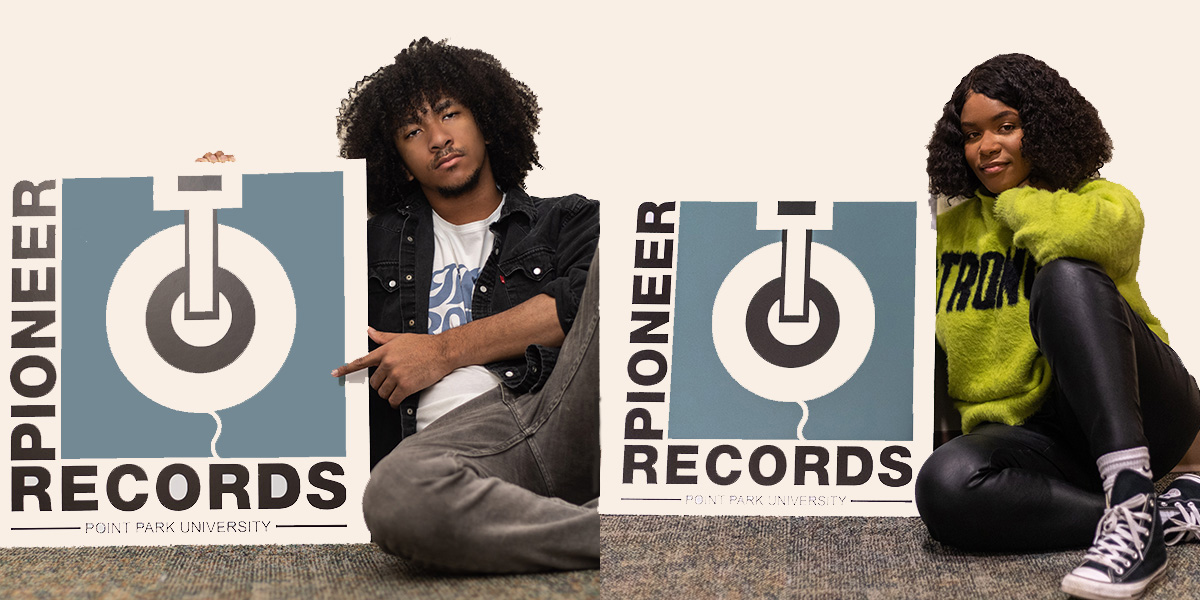 Pictured above: Pioneer Records 2019-20 Stars Elias Khouri and Dejah Monea

Gain Hands-On Experience in the Recording Business 
Unique among colleges and universities in the Pittsburgh region, Pioneer Records is a Point Park University-operated record label managed by the sports, arts and entertainment management department, and housed at Red Caiman Media, a commercial recording studio in Pittsburgh's Uptown section.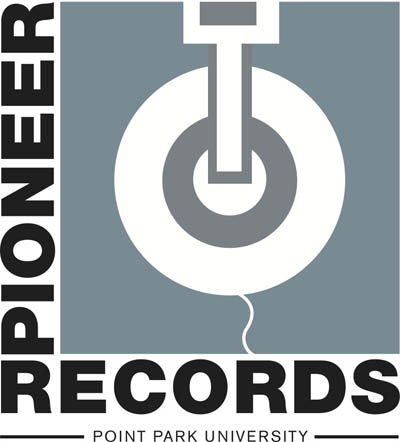 Our students have a classroom space at Red Caiman Media, along with access to the studio's recording and production rooms, allowing them to acquire first-hand experience on the various aspects of a record label.
Over the course of a semester, students working with Pioneer Records learn how to:
Sign an artist or band to a contract
Assist in the development of a CD
Secure the necessary intellectual property protection
Develop a marketing campaign to promote the artist or band
Execute a CD release/mp3 launch party 
Deliver a three-song EP to the artist or group and more!
"The impetus behind Pioneer Records came out of student feedback indicating a strong interest in understanding the business model of a creating a successful record," said Steve Tanzilli, J.D., dean of the Rowland School of Business.
"We want students to come away from the Pioneer Records program with a thorough understanding of what it takes to bring a successful record to the consumer, and at the same time, as educators, we want our students to have an opportunity to see what a career in the recording business is really like," Tanzilli added.
About Red Caiman Media
Red Caiman Media's mission is to provide a creative and inspiring environment in which artists can develop and produce great music. The studio offers recording, mixing, mastering, graphic and web design and CD duplication/manufacturing services for its clients along with state-of-the-art equipment and highly experienced engineers, producers and musicians.
"Making a successful record takes more than just being a talented musician. Multi-platinum recording artists are the product of a lot of hard work, long hours and dedication, much of which happens after the song is actually recorded," explained Naus.
The studio is owned by Jesse Naus, a professional recording engineer/producer and instructor in Point Park's SAEM department.
Location of Red Caiman Media
Paid Apprenticeship Opportunities
Pioneer Records offers the following four apprenticeship opportunities:
Operations director
Multimedia director
Marketing/publicist/promotions manager
Booking/sales manager
In these positions, students gain hands-on experience in the areas of booking talent, managing studio logistics and photo shoots, creating press kits and CD covers, coordinating media requests, social media promotion and more.
For more information about apprenticeship opportunities with Pioneer Records, contact Steve Tanzilli, J.D., at stanzilli@pointpark.edu or 412-392-4742.
Learn More
For more information about Pioneer Records, visit PioneerRecords.com or contact SAEM Professor Ed Traversari, MBA, at etraversari@pointpark.edu.
Connect With Us