more news
Networking in New York: SAEM Students Spend Spring Break Building Career Connections
Monday, March 12, 2018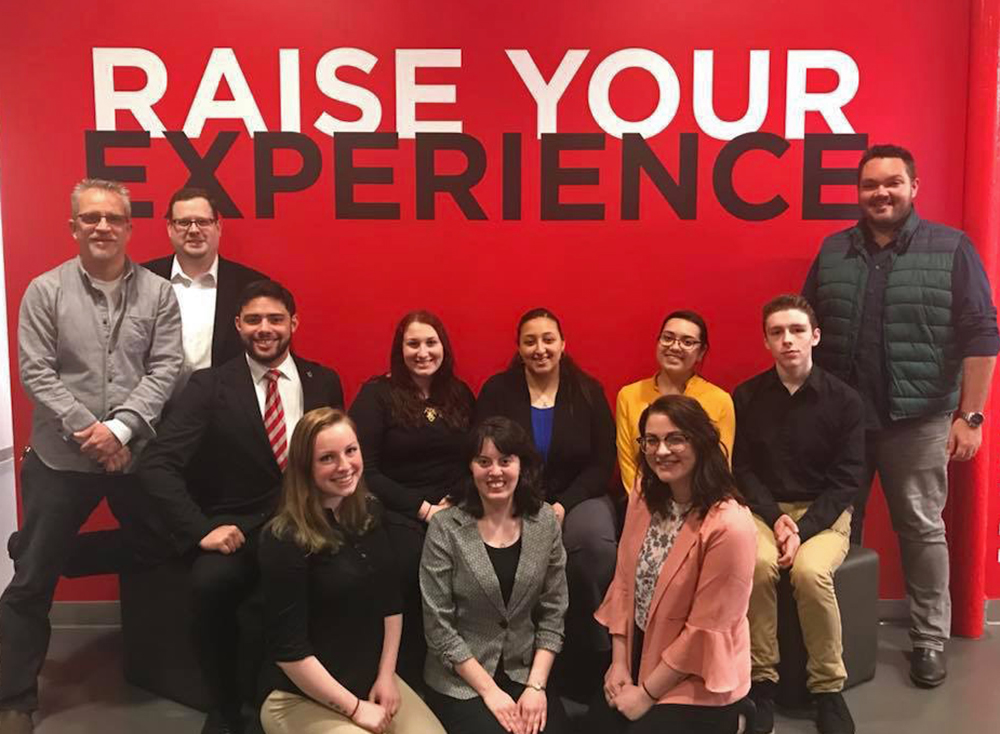 Sports, arts and entertainment management students and alumni spent spring break in New York City making career connections — meeting with industry leaders from Atlantic Records, Madison Square Garden, New York Mets and more.
"My favorite part of the NYC trip was our meeting with Atlantic Records. Since the trip, I've already been in contact with people there and have received more information about their internship program," said Samantha Exler, a junior SAEM major from Moon Area High School in Moon Township, Pa.
Exler added: "My ultimate goal is to work at record label, and not just any record label, Atlantic Records. I am beyond grateful for the opportunity to visit the label."
SAEM Associate Professor Teresa Gregory, M.F.A., CFRE, set up meetings for the students and alumni with the following professionals:
Additionally, the group attended a Point Park University alumni networking reception, took a tour of NBC studios, went to a New York Islanders hockey game and saw the Broadway show
Come from Away.


"You often can't get these kind of contacts and connections on your own. I highly recommend going to this annual trip and taking full advantage of your time in NYC," said SAEM 2017 graduate Brittany Bishop, social media coordinator for both the Pittsburgh Youth Symphony Orchestra and the Pennsylvania Interscholastic Hockey League.
"Since I work part time for the Pittsburgh Penguins, it was very beneficial meeting with ticket representatives from the New York Islanders and drawing comparisons to what I do," explained Jessica Martin, 2017 SAEM graduate and M.B.A. student.
Martin added: "We heard in every SAEM class about the power of networking. Rather than participating in a typical spring break, establishing new relationships in New York City was far more beneficial and helped to further develop my career goals."
Photos submitted by Brittany Bishop, Samantha Exeler and Jessica Martin
More About: Rowland School of Business, alumni, student trips, spring break, sports, arts and entertainment management, Moon Area High School