more news
Organizational Leadership Professor Presents at Portuguese BioEntrepreneurship Conference
Tuesday, January 29, 2019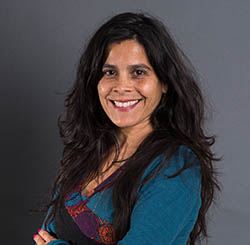 Helena Knörr, Ph.D., organizational leadership professor in the Rowland School of Business at Point Park University, presented remotely as a panelist for the Portuguese BioEntrepreneurship conference in Peso da Régua, Portugal. 
The title of Knörr's presentation was "Entrepreneurship, Innovation and Trends in the Wine-Making Industry." She discussed the systems approach to innovation and the Triple Helix Model as a strategy to foster collaboration and trends for this industry, including internationalization and best practices.
Knörr was invited by Dourto Start UP, a business incubator, by Gil Ferraz CEO of MDA Formacã, a leading consultant company in Europe.
Learn More
Explore the organizational leadership and MBA programs at Point Park University.
Meet the Rowland School of Business faculty, request information or apply online.
More About: organizational leadership, M.B.A., Rowland School of Business, faculty research, faculty presentation, faculty