more news
Point Park Professor Selected as Business Communicator of the Year
Wednesday, September 16, 2015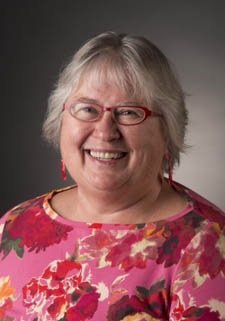 Elaine Luther, D.Sc., professor of business management at Point Park University, has won IABC/Pittsburgh's 2015 Business Communicator of the Year Award.
IABC/Pittsburgh is a worldwide network of more than 14,000 business communication professionals in over 80 countries whose professional expertise ranges from advertising and graphic arts to news writing and public/media relations.

The Business Communicator of the Year Award was created in 2004 by the Pittsburgh Chapter of the International Association of Business Communicators to recognize an individual for outstanding contributions in practicing, promoting and enhancing professional business communications in southwest Pennsylvania.
"Professor Luther's years of experience at such Fortune 500 corporations as PepsiCo, Allied-Signal and Schering-Plough have given her a wealth of knowledge she energetically shares with her students, encouraging them to think big, entrepreneurially and critically. She is most deserving of this honor," said Steve Tanzilli, J.D., associate professor of sports, arts and entertainment management and chair of the Department of Management at Point Park.
According to Mark Toth, president of IABC/Pittsburgh, the Business Communicator of the Year honor is awarded to professional business communicators who "inspire, establish or support the highest standards of quality and innovation in organizational communication."

The judging committee was impressed with Luther's "commitment to educating future communicators and her willingness to share her expertise and insights on business trends in articles and on TV, making them accessible and relevant to a wider audience."
Luther is often featured on Pittsburgh TV newscasts providing insights on a wide range of business topics from retail trends, new products and holiday shopping expectations to mergers and acquisitions and their impact on shoppers.
Luther will receive her award Oct. 7 during IABC/Pittsburgh's 36th Annual Golden Triangle Awards banquet dinner at the Sheraton Station Square.
Learn More
Learn about the undergraduate and graduate programs offered within the School of Business and meet the faculty.
More About: business management, Downtown Pittsburgh, Rowland School of Business, faculty