more news
Point Park Students Enhance Their Tax Preparation Skills, Make an Impact in the Community Through VITA Course
Wednesday, March 11, 2020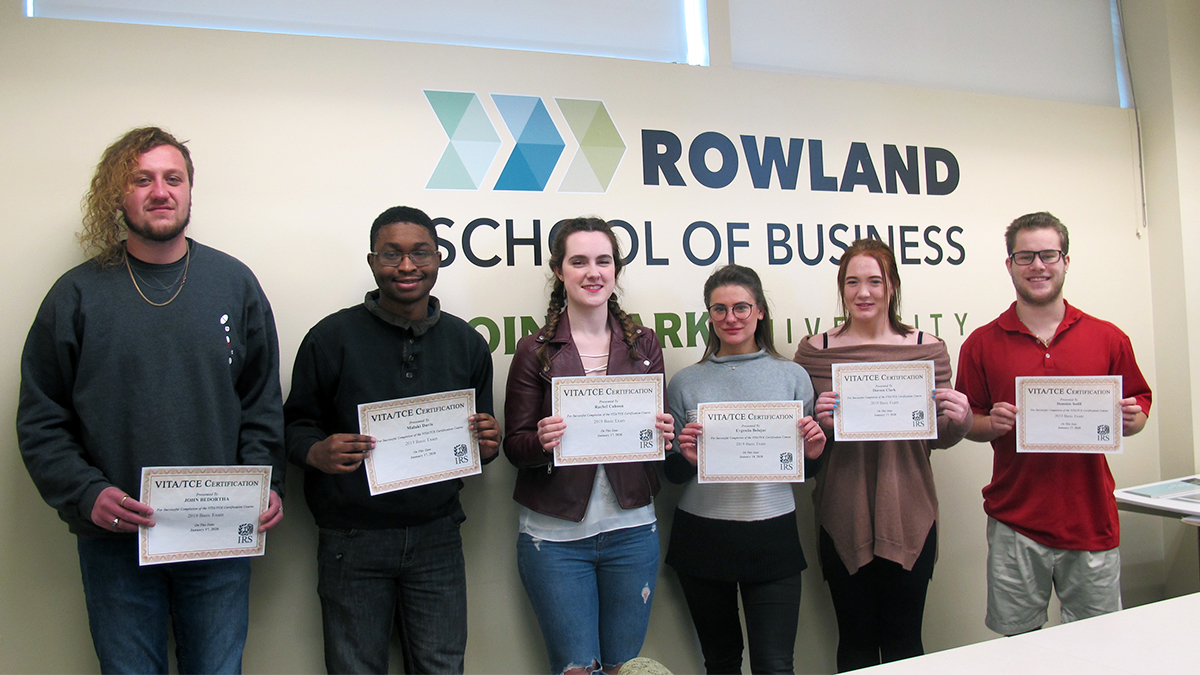 L to R: John Bedortha, Malaki Davis, Rachel Cahoon, Evgeniia Belajac, Doreen Clark and Dominic Hodil
"I love the atmosphere of going to school in a city where there are so many internships and job opportunities ... My professors have been so helpful putting me in a great position to meet employers and connect with people in the business world."
Doreen Clark, senior accounting major
Students enrolled in Point Park University's first officially designated community-engaged undergraduate course — Accounting 295: VITA — are making a positive, real-time impact through their work with the IRS Volunteer Income Tax Assistance program.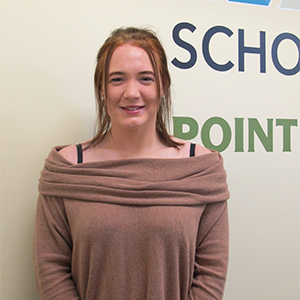 Doreen Clark
"Our students benefit in many ways from volunteering with VITA. They are helping low-income families file their annual income tax returns to receive much needed refund dollars while gaining soft skills that come from working productively with people from many backgrounds. Point Park can be proud of the diligence and commitment our students have shown in helping community members," said Jayne Olshanski, MBA, CPA, assistant professor of accounting.   
Each week the students, along with Pittsburgh accounting professionals, volunteer at the YWCA on Wood Street or the Department of Human Services on Smithfield Street in Downtown Pittsburgh, earning valuable experience in tax return preparation, learning firsthand about IRS rules and regulations and building their resumes.
"I chose to enroll in the VITA course because I want to have a very respected credential to show future employers," said Doreen Clark, a senior accounting major with minors in business management and economics from Mohawk Junior/Senior High School in New Castle, Pa.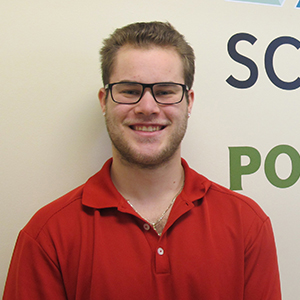 Dominic Hodil
"I am getting the hang of taxes and new volunteers are now shadowing me. It makes me feel confident that I can succeed in a real job," added Clark, a member of the Point Park women's soccer team.
Sophomore accounting and business management double major Dominic Hodil initially signed up for the course to see if tax might be a career path for him.
"Point Park is giving me both the knowledge and connections to get my foot into as many doors as possible," said Hodil, a graduate of Plum Senior High School in Pittsburgh. 
"When I leave after a VITA session, I just feel happier that I helped make our community better," Hodil added.
"I saw the [VITA] course as a way to channel my desire to help others while I am here at school," said Rachel Cahoon, a senior musical theatre major and business management minor from Fairfax High School in Fairfax, Va.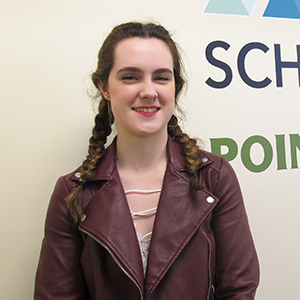 Rachel Cahoon 
"The classes I've been able to take as a business minor have helped prepare me to operate my own small business. Actors and actresses have to know how to market and manage themselves and my business minor has helped me gain the tools to do that," Cahoon said.
Clark added: "I love the atmosphere of going to school in a city where there are so many internships and job opportunities and the small class sizes at Point Park are a plus. Every accounting professor I've had has real-world experience. They've worked in the accounting industry and know what future employers expect. My professors have been so helpful putting me in a great position to meet employers and connect with people in the business world."
More About: Rowland School of Business, Mohawk High School, business management, volunteer work, Downtown Pittsburgh, economics and finance, student athletes, Plum Senior High School, accounting