more news
Post-Baccalaureate Accounting Student From India Wins 2018 Financial Executives International Scholarship
Tuesday, March 27, 2018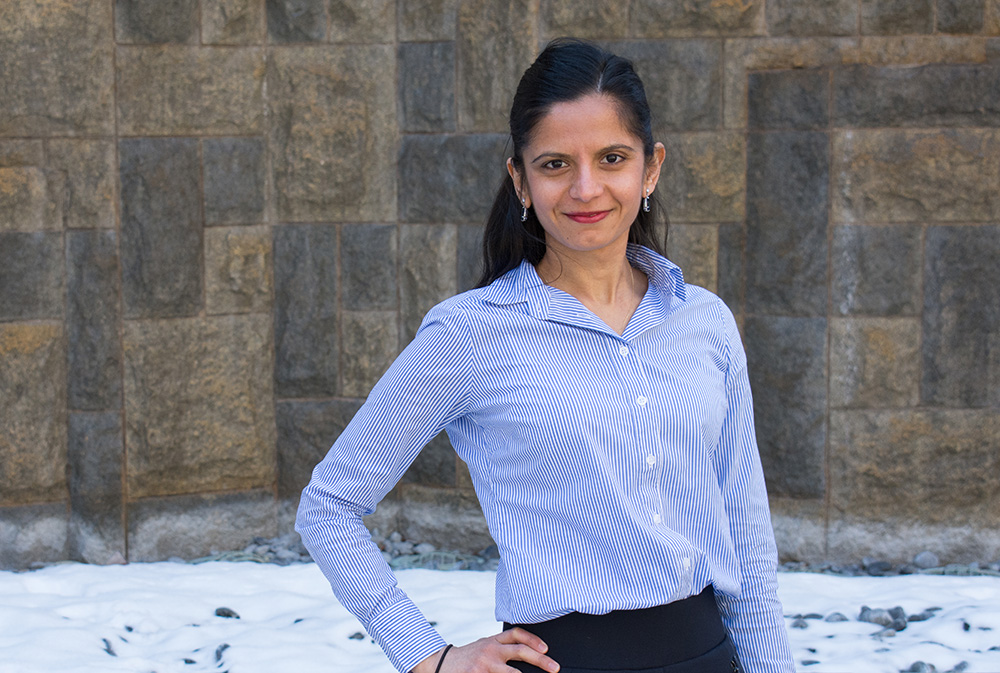 Growing up in India, Point Park University post-baccalaureate accounting student and 2018 Pittsburgh Chapter of Financial Executives International scholarship awardee Prabhpreet "Preet" Mann witnessed first hand the depth of poverty-stricken communities.
"I have always had a great passion for education because I believe it is the only way to break the cycle of ongoing poverty and economic stagnation, and it enables individuals to improve the overall quality of their lives," Mann said.
This passion inspired her to earn a bachelor's degree in psychology and a master's degree in school counseling. However, after Mann's father passed away, she jumped in to help with her family's business and discovered that she really liked accounting.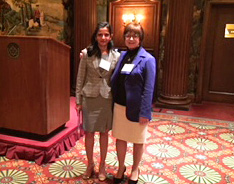 Mann with Karen Shastri, president
of the Pittsburgh Chapter of FEI

"I can always count on Preet to make insightful contributions during our class discussions. She is always willing to help her classmates understand challenging intermediate accounting concepts and they appreciate her patience and kind demeanor," explained Professor of Accounting Cheryl Clark, M.B.A., C.P.A.
Mann was selected for the FEI Kuldeep Shastri Memorial Scholarship based on her high academic achievement and leadership involvement both in the Pittsburgh community and on campus as an accounting tutor for the Center for Student Success and member of the Student Accounting Association.
"I believe accounting is a very rewarding profession. Every organization needs a competent and ethical accountant to help them succeed and operate efficiently within the economic and financial world," she said.
Mann expects to graduate in December 2019, pursue a C.P.A. license and work at one of the regional accounting firms in Pittsburgh.
"As a female, I feel great pride to be pursuing a profession in accounting. I came from a small village in India where girls and women were not encouraged to pursue professions related to the financial sector," Mann said. 
She added: "However, in America, and in the beautiful city of Pittsburgh, I am more than blessed to be studying accounting and I look forward to the experiences and opportunities to expand as a business professional."
Lead photo by Brandy Richey, junior multimedia major
More About: student competition, Rowland School of Business, scholarships, international, accounting, Student Accounting Association