more news
Professor Helena Knörr Invited to Present on Entrepreneurship for University in Colombia
Monday, October 4, 2021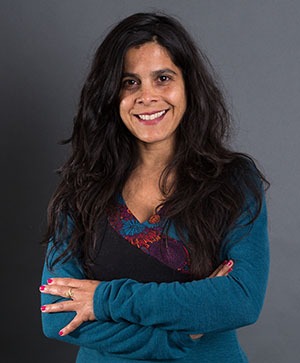 Her presentation focused on the critical need for using entrepreneurship development systems that are inclusive, equitable and egalitarian in the socio-economic development of regions in Colombia. She also served as an advisor for the university's committees on entrepreneurship development through their
International Engagement Office
(VIDER). 
"The collaborative nature of this work allows me to connect business, community engagement, education and social justice under the same umbrella and bring back to Point Park and its students in the various programs the lessons learned internationally," she said. 
Through this experience, Knörr wants to teach her students the importance of stepping out of their comfort zones and reach out to other fields of discipline to come up with creative solutions. She wants them to learn the significance of using methodology to gather data that is inclusive, equitable and egalitarian, such as the use of ethnographic cartography applied to economic development and urban development.


"Experiences like this expand the material I cover in the MBA program in multiple ways, understanding the global environment of business, especially to the internationalization of businesses and the role of indigenous cultures in the activation of local and national economy during the pandemic," she said. "In Community Engagement, I have already shared examples of best practices with doctoral students as a guest speaker. In the Ed.D. program, I bring examples of adaptation of curriculum, resources, understanding and respecting the plurality of cultures and implementing educational programs that are inclusive, egalitarian and equitable. Finally, there is an element of social justice when programs like this are made more accessible."


More About: faculty, M.B.A., organizational leadership, faculty research, School of Arts and Sciences, Rowland School of Business, social justice studies, Ed.D. in leadership and administration, community engagement, faculty presentation