more news
Professor Helena Knörr Presents Workshop at Empodera International Week
Thursday, December 3, 2020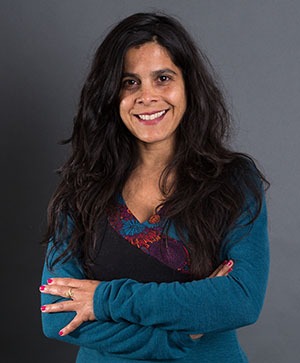 Helena Knörr, Ph.D., Point Park University professor of organizational leadership in the Rowland School of Business and Department of Literary Arts and Social Justice, served as a guest speaker at Empodera International Week, an event focused on women entrepreneurs presented by Innpulsa Colombia, a Colombian government agency that advocates for entrepreneurship and innovation.
Knörr presented a virtual workshop titled, "Using Disruption to Create Innovation in Your Professional Career."
"I discussed specific steps one can take to use disruption and crisis to prompt your career to yet a new stage, using tools to develop competencies, skills and abilities," she said. "I also discussed ways in which an entrepreneur can innovate using a systems approach."
The ideas Knörr shared in her workshop echo through the courses she teaches at Point Park. She encourages students to "know yourself well – your values, ethics, priorities in life – and grow your dreams starting there, to never give up or give in, to use chaos and crisis as windows of opportunity, to know that individual actions have collective impact in our society."
"I also discuss the need to build our international awareness and soft skills, such as emotional intelligence and cross-cultural intelligence," she said. "I speak of the need of being inclusive, equitable, to understand that right and responsibility go hand in hand and to be of service to others in times of crisis."
Knörr holds a Ph.D. from the University of Minnesota, specializing in human resource education. Her research field mainly encompasses, among others, issues related to entrepreneurship, women in leadership, career development, ethics in the workplace and work-family balance. Also, Knörr serves as a reviewer and consulting editor for several peer-reviewed journals and professional organizations.
More About: faculty presentation, organizational leadership, faculty, social justice studies, international, Rowland School of Business