more news
SAEM Professor Leads AMA Collegiate Marketing Plan Competition
Friday, April 22, 2016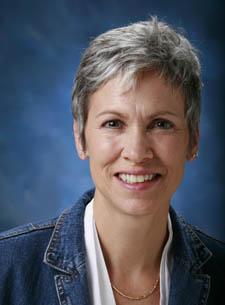 Paige Beal, M.B.A., assistant professor of sports, arts and entertainment management and co-vice president of academic outreach of the American Marketing Association Pittsburgh Chapter, led the AMA Pittsburgh Collegiate Marketing Plan Competition April 15.
In 2013, Beal led the committee that founded the competition, which brings together marketing professionals and undergraduate students from throughout the region. This year, the competition had 16 teams of students developing marketing plans for entrepreneur Betty Bland, sole proprietor of TopAnchor Quilting.
In her leadership role with AMA, Beal recruited many of the following professional marketers to judge the competition:
Brian Bronaugh, principal of 340Design LLC
Paul Carbone, sales and marketing director for UPMC Health Plan
Michelle Fuscaldo, management supervisor for MARC USA
Pam Koren, marketing director for McDonalds
Kerrie Kauer, manager of qualitative research for Campos Inc.
Shea Murtaugh, president of Hoffmann Murtaugh Advertising
Steven Sarfin, vice president of marketing for MedExpress
"This competition offers a unique opportunity for students to interact and network with professionals while receiving real-world feedback from them," remarked Beal.
Beal earned the Distinguished Educator Award from the Pittsburgh Chapter of the AMA in 2012. She returned to Point Park University after stepping back into the professional world for several years as senior director of sales for Comcast Spotlight.

According to Beal, her role with the AMA reflects her commitment to connecting professionals and students.
Learn More
Learn more about the faculty at Point Park and read the feedback from students.
More About: sports, arts and entertainment management, faculty, Rowland School of Business