more news
University in Ecuador Welcomes Back Organizational Leadership Professor Helena Knörr as Presenter
Wednesday, September 19, 2018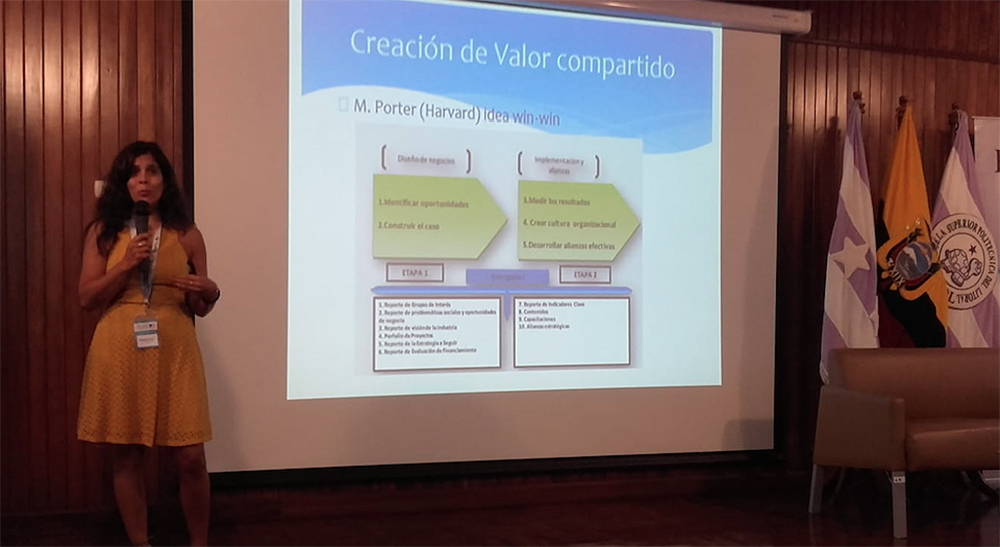 Helena Knörr, Ph.D., professor of organizational leadership in the Rowland School of Business, was invited back to Escuela Superior Politécnica del Litoral (ESPOL), a university in Guayaquil, Ecuador, to present on social innovation and entrepreneurship.
Knörr spoke to government officials, university governance members and program directors Sept. 13 about the role universities can take in creating opportunities with businesses and government to develop innovation and social entrepreneurship through the Triple Helix model.

Additionally, Knörr conducted a workshop Sept. 14 for 30 program directors at ESPOL who lead multidisciplinary projects in social innovation and entrepreneurship. The title of her workshop was "Models and Tools to Promote Excellence in Social Innovation and Entrepreneurship."
ESPOL, the number one public university in the country of Ecuador, hosted this event through TELESCOPI, an international organization that fosters the development of best practices and standards in strategic university governance in Europe and Latin America.
An inveterate passionate traveler, Knörr worked several years in Spain and the United States before joining Point Park University's faculty. Knörr currently serves as a reviewer and consulting editor for several peer-reviewed journals and professional organizations.
More About: faculty, international, Rowland School of Business, organizational leadership, faculty presentation, faculty research