more news
UPMC Senior Manager Concentrates M.B.A. Degree in Health Systems Management
Tuesday, July 31, 2012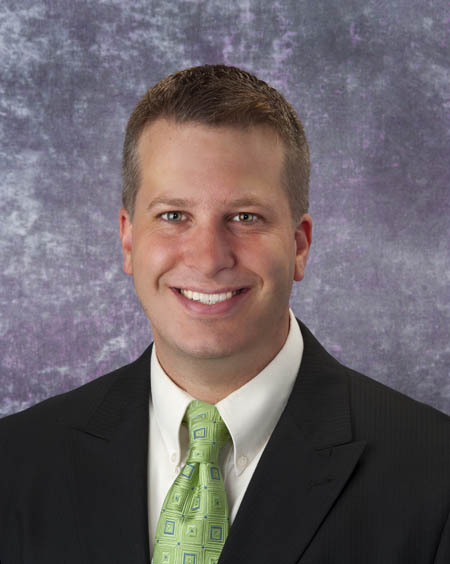 Meet Ryan Beaver
Job title: Senior Manager, Materials Management
Employer: UPMC
Degrees earned: M.B.A. with a concentration in Health Systems Management, Point Park University; Bachelor of Science in International Logistics, Penn State University
Graduation years: 2012 and 2001
Hometown and current residence: Pittsburgh, Pa.
Hobbies/interests: My family/kids and hockey
Why did you decide to pursue an M.B.A.?
Many of my colleagues at UPMC already have their M.B.A. degrees so I knew it was something I needed to bring me "to the table." I chose the health systems management concentration because my job at UPMC focuses on making important decisions in the area of healthcare cost management.
What made you choose Point Park for grad school?
I chose Point Park because it was affordable and offered the convenience of night classes.
How has your M.B.A. degree helped you in your career at UPMC?
It has opened me up to a lot of networking opportunities. I have made contacts and life-long partnerships with many teachers and classmates, some of whom are my colleagues at UPMC. These individuals are my peers in the workforce and I've enjoyed learning about their different perspectives. In the M.B.A. program, I have made friends from all over the world and have really enjoyed being with classmates who want to be there.
How would you describe Point Park's M.B.A. professors?
Point Park offers a full spectrum of phenomenal professors. It was a pleasure going to class and learning from experts in the field like Dr. Maharaja. I can't thank him enough!
What are your future career goals and how will your M.B.A. degree help you succeed?
An M.B.A. degree lends itself to what I want to do in the future, which is to be a consultant. It also adds credibility to my work experience and serves as a good conversation starter. Having those three little letters at the end of your name is worth every penny.

Photo by Mark Bolster, UPMC staff photographer
More About: success story, alumni, UPMC, M.B.A.