more news
Center for Media Innovation Welcomes Host, Co-Creator of Serial Podcast to Point Park Sept. 13
Tuesday, August 23, 2016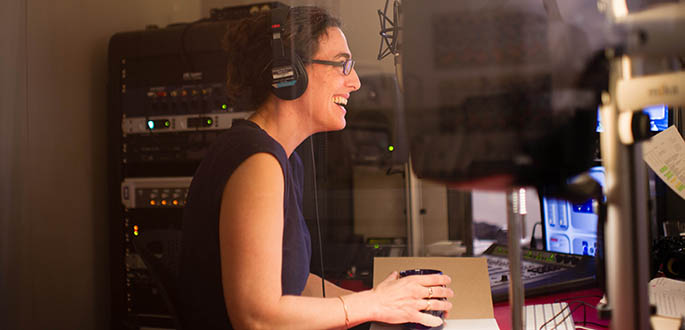 Registrations have met capacity for this event.
Sarah Koenig, host and co-creator of the most listened-to podcast Serial, is the keynote speaker for Point Park University's official opening of its Center for Media Innovation Sept. 13. The center - an integrated 4,000-square-foot New York City-style media facility in Downtown Pittsburgh - will educate a new generation of tech-savvy journalists.
During her presentation, Koenig will speak to the Point Park community about her career as a traditional journalist, radio producer, and now host and co-creator of the Peabody award-winning podcast Serial.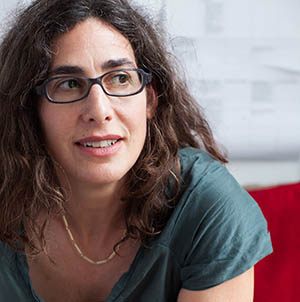 "The great thing about having Sarah at Point Park for opening the Center for Media Innovation is that she has her roots in traditional reporting, but she put a new spin on the delivery system and made podcasts cool again," said Andrew Conte, director of the center. "The Serial podcast was both an editorial and commercial success, breaking new ground with its reporting and making money."
Also on opening day, students will have the opportunity to:
Attend panel discussions with professionals from local television, radio and new media companies.
Attend a presentation and Q&A with Chris Eames, ESPN's vice president of sales and marketing, and James Kerr, AT&T's director of sponsorship, hosted by the Pittsburgh Center for Sports Media and Marketing.
Enjoy an outdoor lunch in Village Park, featuring entertainment by Pioneer Records, Point Park University's record label.
Koenig's presentation will be held from 7 to 9 p.m. in the Lawrence Hall Ballroom.
Learn More
Explore Point Park University's School of Communication and learn about undergraduate and graduate programs.
Lead photo by Elise Bergerson. Headshot by Meredith Heuer.
More About: student workshop, Pioneer Records, Center for Media Innovation, Center for Sports Media and Marketing, Downtown Pittsburgh, School of Communication