more news
Communication Professor Discusses Accreditation at Conference
Tuesday, October 16, 2018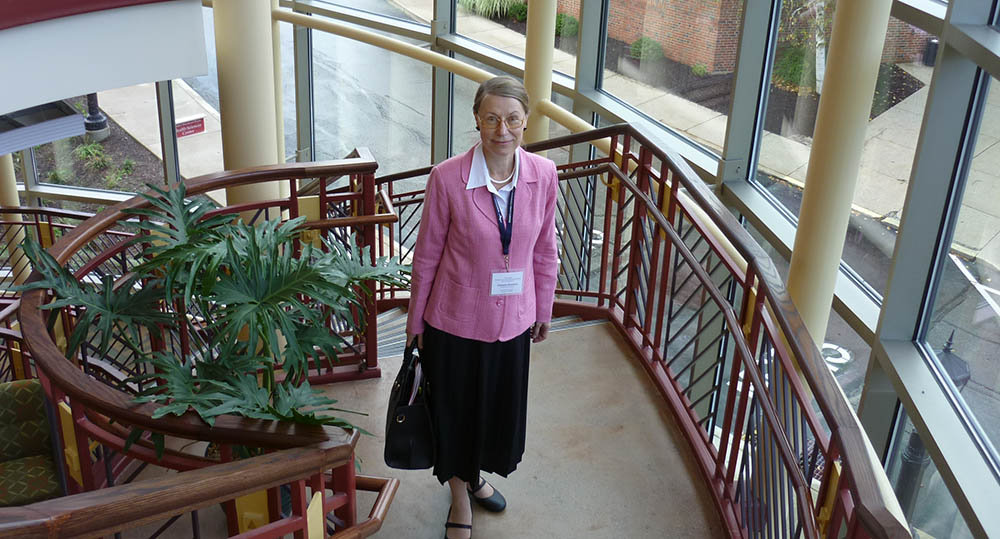 "Accreditation is at the heart of American academe. The United States has one of the best higher education systems in the world, and one of its strengths is found in a peer-review driven accreditation process."
Professor Tatyana Dumova, Ph.D.
School of Communication Professor Tatyana Dumova, Ph.D., participated in the annual conference of the Pennsylvania Communication Association held October 5-6 at Seton Hill University in Greensburg, Pa. The conference theme, "Intersections of History, Communication and Community," provided a forum for scholars and practitioners to delve into the role of communication today and in the past. During the conference, Dumova made two presentations and served as panel chair and respondent.
Dumova took part in a roundtable discussion, "The Challenges of Mobilizing a Self-Study for Middle States Accreditation Review," which examined issues critical for academic units that participate in campus-wide efforts to obtain or reaffirm accreditation from the Middle States Commission on Higher Education (MSCHE) and the opportunities for faculty involvement. 
Accreditation of colleges and universities in the United States is a voluntarily process aimed at sustaining and enhancing the quality of higher education institutions. According to the U.S. Department of Education, "the practice of accreditation arose in the United States as a means of conducting nongovernmental, peer evaluation of educational institutions and programs."
Dumova focused on the challenges and benefits of institutional and discipline-specific accreditation, the reasons why one may choose or not choose to seek accreditation with specialized accrediting agencies and how specialized accreditation fits with the MSCHE peer review process.
According to Dumova, discipline-specific accreditation proceeds mostly at the program level and is independent from the MSCHE review. Examples of specialized accreditors include the Accrediting Council on Education in Journalism and Mass Communications, the International Assembly of Collegiate Business Education, and the National Association of Schools of Dance, among others. 
"Accreditation is at the heart of American academe," Dumova said. "The United States has one of the best higher education systems in the world, and one of its strengths is found in a peer-review driven accreditation process."
Point Park University is accredited by the Middle States Commission on Higher Education.
More About: conference, faculty presentation, School of Communication