more news
Point Park University's April Friges Has Solo Exhibit at Silver Eye Center for Photography
Wednesday, February 22, 2023
In Absolute Space by April Friges — 5 images
The work of April Friges, associate professor of photography at Point Park University, will be featured in a solo exhibition at Silver Eye Center for Photography March 2 – April 22, 2023.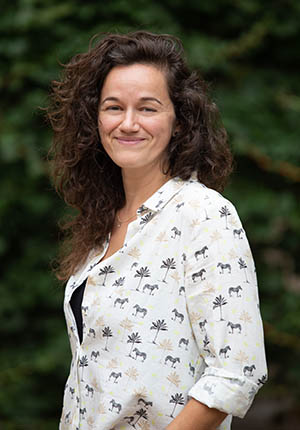 "This show is a culmination of 10 years of photographic darkroom experimentation," said Friges. "The work in this exhibit speaks directly to methods pioneered in photography's early histories."
Friges creates work in the darkroom using photosensitive papers or traditional collodion wet plate techniques and utilizes light and chemistry, without the use of a camera.
Her work has been included in venues such LAXART, The Spencer Museum of Art, MOCAD, ForYourArt, AIPAD and PGH Photo Fair.
Permanent public and private collections include the Museum of Contemporary Photography, BNY Mellon and the Duane Michaels Estate.
This will be her first solo exhibit at Silver Eye. In addition to the show, she will hold a talk with another local experimental artist, Nicole Czapinski, on March 30.
Friges will be in the gallery during both March and April First Fridays Gallery Crawl in Garfield.
"I'm really thrilled to have a solo show at Silver Eye. It is such a prestige venue for photography in Pittsburgh and I'm excited about showcasing a decade's worth of work to a wider audience," she said.
More About: faculty, photography, School of Communication