more news
2009 Dance Alumnus Luke Murphy Returned to Pittsburgh to Showcase 'Drenched'
Monday, January 7, 2013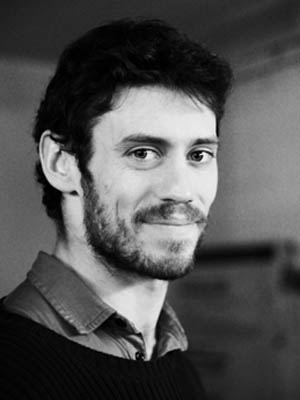 Meet Luke Murphy
Job title: Choreographer and dancer
Current employer: Murphy is currently performing in the original cast of Sleep No More with Kate Weare Company in New York City. He is also a choreographer creating and staging works in Ireland and the United States. He returned to Pittsburgh in November 2012 to showcase Drenched at the Kelly-Strayhorn Theater.
Major and degree earned: B.F.A. in dance, 2009
Hometown: Cork, Ireland
Now living in: New York City
Hobbies/interests: Architecture, tennis, rugby, art history
Why did you choose to attend Point Park University?
I was really interested in jazz and Point Park's dance program had a great reputation. When I auditioned I was very lucky to be accepted, as the standard of the other dancers was much higher. At the time it seemed like a risk and a challenge.
What inspired you to pursue a career in dance?
I started dancing in my late teens and I really took to it. At first I loved jazz and I always wanted to dance like Gene Kelly or Fred Astaire. My focus later shifted to contemporary and modern work. I felt that dance could communicate on a primal level, which I really believe in.
What advice do you have for today's students?
You can't possibly know what you want to do unless you know what's out there. My advice is to watch as many live and recorded shows that you can. The work that speaks to you most might be halfway around the world and you don't even know it exists. Never stop taking class. Dance is just as much a craft as an art, and you have to constantly keep your tools sharp.
What are your career goals?
The more I do and the more I learn, the vaguer my ambitions become as I realize how many more great options are out there. I love to choreograph, but I also love to perform. Finding a generous balance between the two is very important to me. I also really like dancing in New York, but I miss Ireland. There's so much great work in Europe that I think finding a way to maintain a career on both sides of the Atlantic will be a big focus in my future.
Anything else you would like to add?
Point Park's dance program is very versatile because it is part of the Conservatory of Performing Arts. Students are immersed in performance and film from all sides and views. The potential to grow in that atmosphere is endless.
Photo by Emily Terndrup