more news
Point Park University's Conservatory of Performing Arts Named to Playbill.com Top 10 List for Broadway Representation
Thursday, August 29, 2019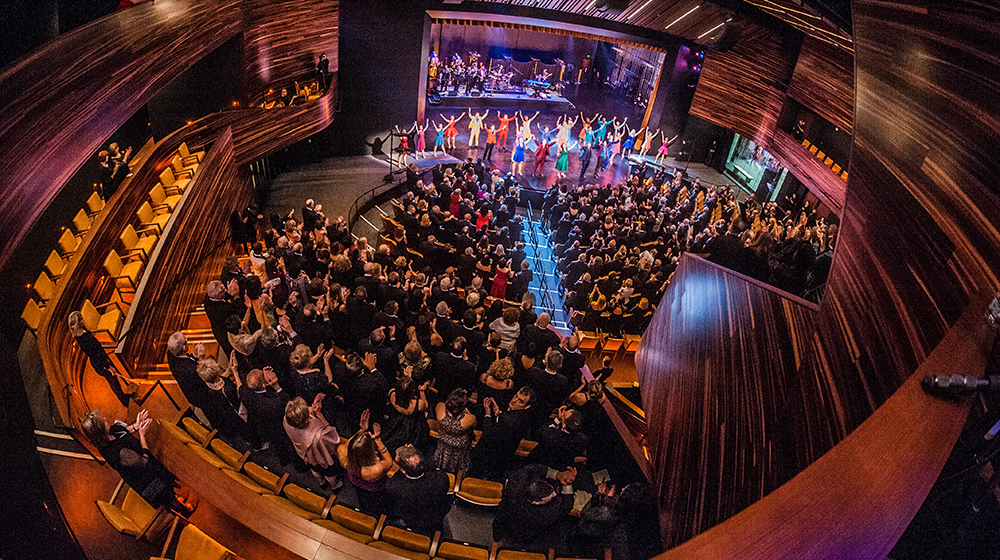 "Students graduate from our Conservatory of Performing Arts professionally prepared and industry-ready. Our robust and consistent representation on Broadway stages reflects the superb training provided by our outstanding faculty, professional Playhouse staff and nationally-recognized guest artists."
Steven Breese, artistic director and dean of the Conservatory of Performing Arts
Point Park University is ranked No. 9 on Playbill.com's list of the 10 Most Represented Colleges on Broadway.
Playbill's ranking is based on its own research of the most alumni performing on Broadway during the 2018-19 season.
"Students graduate from our Conservatory of Performing Arts professionally prepared and industry-ready," said Steven Breese, artistic director and dean of the Conservatory of Performing Arts. "Our robust and consistent representation on Broadway stages reflects the superb training provided by our outstanding faculty, professional Playhouse staff and nationally-recognized guest artists."
The University's state-of-the-art Pittsburgh Playhouse provides a high-quality training environment for some of the nation's finest young artists.
"Our facilities, coupled with the professional opportunities we provide, allow our students to seamlessly transition to New York City, Broadway and the broader entertainment industry," Breese said.
The list of Point Park alumni recognized by Playbill includes:
Nili Bassman, Chicago
Stephanie Lynn Bissonnette, Mean Girls
Jessica Ernest, Chicago
Callan Bergmann, Kinky Boots
Mike Cannon, Kinky Boots
Clayton Cornelius, Ain't Too Proud
Jennifer DiNoia, Wicked
Conner John Gillooly, School of Rock
Kali Grinder, Frozen
Jordan Grubb, SpongeBob Squarepants
Gabrielle Hamilton, Oklahoma!
Neil Haskell, Hamilton
Gabriella Sorrentino, Hamilton
Rory Max Kaplan, A Bronx Tale
Kirstin Tucker, A Bronx Tale
Marty Lawson, King Kong
Ross Lekites, Frozen
Sarah Meahl, Kiss Me, Kate and Hello, Dolly!
Alexandra Pernice, Anastasia
Katie Sexton, The Play That Goes Wrong
Ahmad Simmons, Hadestown and Carousel
Tory Trowbridge, The Cher Show
Harris M. Turner, Summer: The Donna Summer Musical
Kaley Ann Voorhees, The Phantom of the Opera
More About: theatre arts, acting, Pittsburgh Playhouse, musical theatre, dance, Conservatory of Performing Arts, theatre