more news
Alum honored with prestigious dance award teaches master class on campus
Friday, October 26, 2012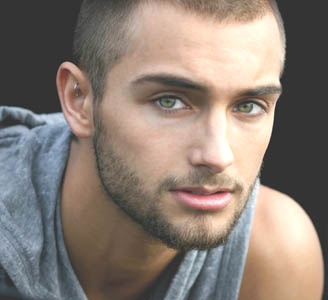 Franco Nieto
Franco Nieto, a 2009 graduate of Point Park University's dance program and this year's recipient of the Princess Grace Award, returned to campus to teach a master class to dance students Oct. 18 and 19.
"I can't believe I graduated three years ago and now I'm back at Point Park teaching a master class - it's so great to be back on campus," said Nieto.
Nieto is the second Point Park grad to have received the Princess Grace Award. Presented to only six dancers across the country each year, the prestigious award, given by the Princess Grace Foundation, was created in 1984 to honor the Princess of Monaco, Grace Kelly, and her work in Hollywood. The award honors artists in dance, theatre and film.
"It's such an honor to be a Point Park alum and a recipient of this award," Nieto remarked. "I still can't wipe the smile off my face."
In addition to the award, Nieto received a fellowship from the Princess Grace Foundation for the coming season with Northwest Dance Project, of which he is currently a company member.
Nieto was born and raised in Vancouver, Wash., and played football under his father's coaching for seven years before making his transition to dance.
His dance training formally began at Vancouver School of Arts and Academics and Columbia Dance. He studied under Tracey Durbin as a student and an assistant in Portland, Ore., before continuing his journey and completing his B.F.A. in dance with a concentration in jazz at Point Park.
Nieto has danced original roles in works by Didy Veldman, James Canfield, Sarah Slipper, Luca Veggetti, Pedro Dias, Maurice Causey, Wen Wei Wang, Andrea Miller, Noam Gagnon, Loni Landon and Lauren Edson.
He traveled to New York City on Oct. 22 to receive the award.
Article by Tess DeStefano, junior acting major