more news
Alumna Sarah Meahl Performing in Cirque du Soleil's PARAMOUR on Broadway
Alumni Profile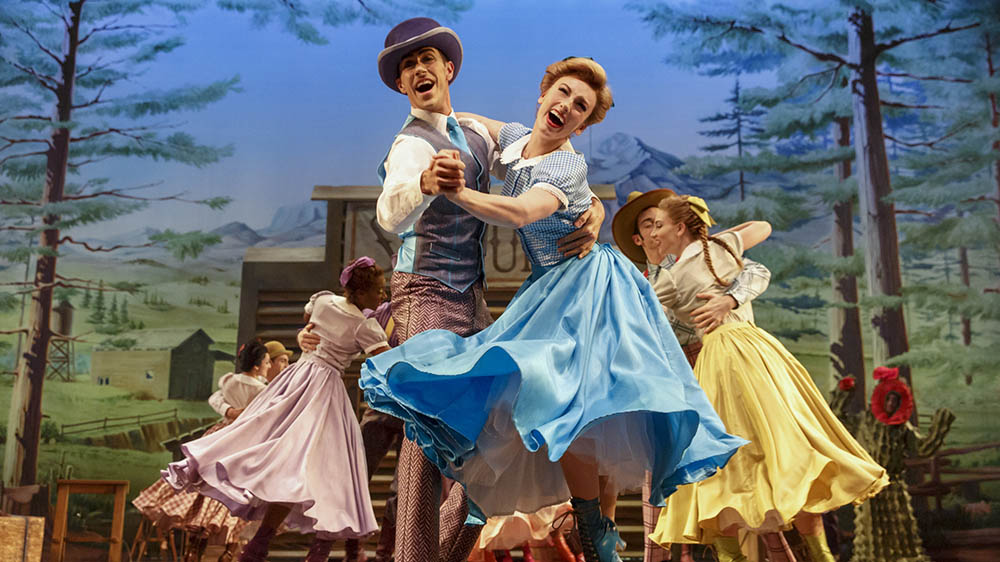 Meet Sarah Meahl
Job Title & Employer

"Gina" and understudy for "Indigo", Cirque du Soleil's PARAMOUR on Broadway

Major

Dance (jazz)

Minor

Dance

Graduation

May 2012

Hometown

Clermont, Fla.

High School

Bishop Moore Catholic High School

Now Living In

Midtown Manhattan, N.Y. (Hell's Kitchen neighborhood)

Hobbies & Interests

Teaching dance and tumbling classes, exploring historical places, traveling, real estate and food.
"When I auditioned for Point Park's musical theatre and dance programs, I had a feeling that this was where I was supposed to be. My choice was so simple."
Sarah Meahl
Why did you choose to study at Point Park University?
An alumnus of Point Park - who was judging a Showstopper dance competition I was in at age 13 - recommended it. That's what put it on my radar. I knew it was one of the best schools to pursue a degree in theatre and dance. When I auditioned for Point Park's musical theatre and dance programs, I had a feeling that this was where I was supposed to be. My choice was so simple.
How did your Point Park experience help you advance in your career?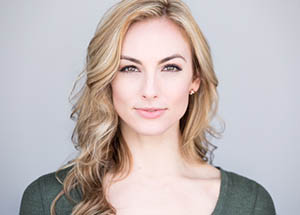 I loved that I could make my education what I wanted it to be. Point Park's curriculum gives you choices on shaping your education. I could add extra dance classes if I wanted, or if I wanted to learn dialects, there was a class for that. The same with classes about nutrition or Shakespeare. Some were mandatory, but I could add what filled my soul. It made me a happy student because I was choosing to do what I loved. It also helped me learn at a young age that this is a fantastic way to live life - getting to make my life what I want it to be. We all have choices and options, and we get to decide how to happily live our lives. When you are happy and prepared because of the education you received, it shines through in dance technique and personality, and that confidence books jobs!
Additionally, I had incredible teachers who taught me the skills I needed to thrive in New York, and they also gave me pearls of wisdom that I carry with me daily. One of my favorite teachers told me, "You are enough." Simple, yes, but in a business known for rejection, this has kept me sane amidst the craziness. Another teacher instilled in me the virtue of awareness. Noticing what is happening around me applies on a Broadway stage as well as on the streets of New York. It keeps me grounded.
You are performing in one of the hottest shows on Broadway. What has this experience been like?
It's been a whirlwind. The happiest moment of my life so far was performing in the 2016 Macy's Thanksgiving Day Parade. I was filled with so much excitement and pride. With that, however, comes a huge personal responsibility to make sure I am appreciating the experience and giving back through teaching. I try everyday to enjoy this opportunity and do my very best every time I perform.
In what ways have you grown as an artist as a result of your Broadway experience?
This experience has been special because working with Cirque du Soleil keeps you on your toes. The artists risk their lives every time they do their job, and one must perform with full attention and awareness. I have learned that I must give myself fully to the moment happening on stage, whether I am dancing or speaking in a scene. It's my duty to be completely there and tell the story each time. Autopilot is never an option here at PARAMOUR and I vow to take this artistry with me in all that I do.
I have also learned to rise to the occasion and trust myself. When something big is asked of you, even if you aren't sure you can do it, try it. You would be surprised what you are capable of. It is always more than you think.
What advice do you have for prospective students?
Be a sponge when you begin your college career. Take it all in and learn from those around you. Take notes. Even if some of the notes don't resonate with you now, they may in 10 years when you re-read them. Accept if your path changes or veers from what you thought it was going to be. That is why you are in college. Take advantage of free classes or experiences, and remember that everyone you meet has their own battle they are fighting. Be a team player. Be a yes person. But only spread yourself so far that you can dole out greatness to each area.
What advice do you have for recent graduates?
Struggle builds character and we all go through it. Perfect is boring. There will be a day when you look back at this time in your life and reminisce fondly on how scary it was and how hungry you were to accomplish your dream. Keep working hard and be kind.
Is there anything else you would like to add?
"A flower does not think of competing to the flower next to it. It just blooms." - Zen Shin
More About: Conservatory of Performing Arts, success story, Cirque Du Soleil, alumni, dance, musical theatre