more news
Alumnus Ian Spring Credits Point Park's Dance Program for Professional Success
Monday, July 15, 2013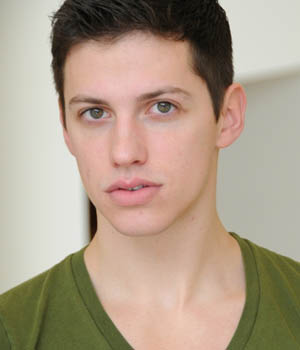 Meet Ian Spring
Degree earned: B.A. in dance, jazz concentration, 2009
Employer: Parsons Dance
Hometown: Middletown, Oh.
Now living in: New York, N.Y.
High School: Middletown High School
Hobbies/interests: Traveling, running, hiking, video games
What was it like going to school in Downtown Pittsburgh?
I definitely appreciated the location of Point Park in Downtown Pittsburgh. It was convenient no matter where I was living, be it Downtown Pittsburgh or the South Side. Pittsburgh is still my favorite city in this country.
What's a typical day like for you as a professional dancer?
Since we're on tour so frequently, our day-to-day tends to shift a lot. When we're in the city, we generally work from 10 a.m. to 5 p.m., five days a week. We normally start the day with whatever we need: Pilates, Yoga, the ballet barre and some abdominal work. The rest of the day is spent on notes, learning old pieces or creating new work. Then it's time to go home, eat and sleep. It's a long day.
How did the education and training you received at Point Park prepare you for your career?
I would be no where near the dancer I am today had it not been for the teachers I had at Point Park and the classes I took. I had such a diverse range of classes to choose from, which I believe is key to a good education. This helped me to be more comfortable switching between different styles.
Professors Doug Bentz and Jason McDole had a huge influence on my career path. Doug was able to rid me of my tense hands, neck and feet. He taught me more about my body and myself than I knew possible, and body awareness has become one of my biggest assets. Jason was able to introduce me to an array of styles, including the Parson's style.
What are your career goals?
My career goals are to just keep doing what I'm doing. I'm so happy with what I'm doing right now. I get paid to dance and travel the world with seven of my very best friends. And we have insurance. After Parsons, I have no idea where I will end up. I love concert dance and definitely want to stay in that world.
More About: George Rowland White Performance Center, jazz, Downtown Pittsburgh, success story, alumni, dance