more news
B.F.A. in Dance Program Ranked as One of 10 Best in the Country
Wednesday, September 6, 2017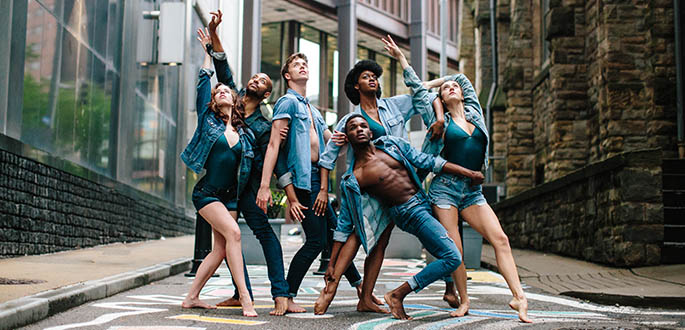 Point Park University's Bachelor of Fine Arts in Dance program has been named by OnStage Blog as one of the 10 best in the country for 2017-18.
Point Park came in at No. 8 on this year's list, sharing space with such schools as The Juilliard School, Southern Methodist University, Indiana University and Butler University.
Garfield Lemonius, associate professor of dance, said he was thrilled to be part of such a prestigious list.
"The Conservatory of Performing Arts has a long tradition of training superbly versatile dance artists," Lemonius said. "That we are always ranked among the best schools in the country speaks volumes of our dedication to the profession and to preparing artists for an ever-changing industry."
OnStage takes months to research the best programs, basing it off cost vs. scholarships, curriculum, performance opportunities, facilities, faculty experience, career support and more. The blog called Point Park's facilities "state of the art" and notes "triple threat" training in ballet, jazz and modern dance.
Learn More
Dance Program | Audition and Interview Process | Meet Dance Faculty | George Rowland White Performance Center
More About: Conservatory Dance Company, dance, George Rowland White Performance Center, jazz, ballet, modern, Conservatory of Performing Arts