more news
Dance Faculty Feature: Daniel Karasik, Teaching Artist, Ballet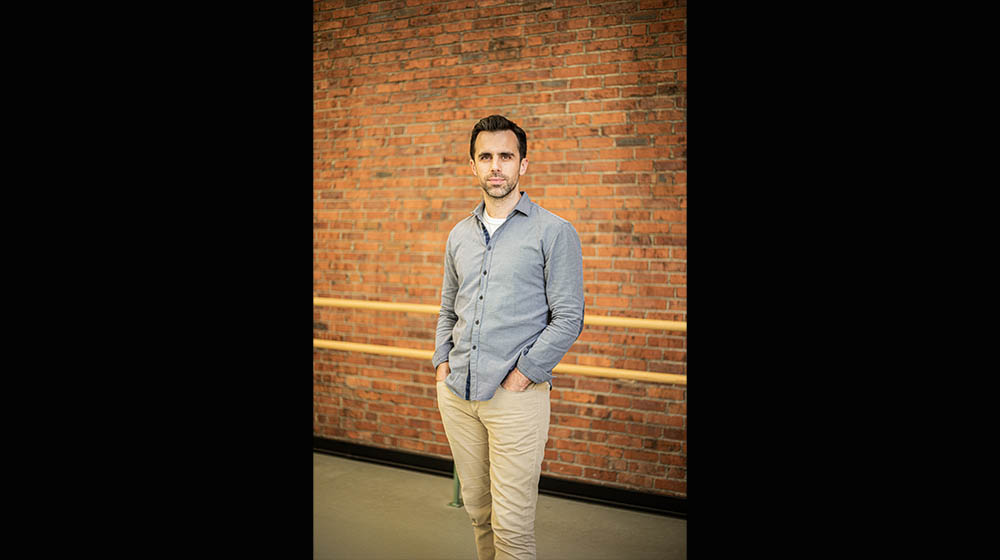 Teaching Artist Daniel Karasik, M.F.A., 

has taught at Point Park University for 11 years, and continues to teach and choreograph throughout the United States, at companies, schools and festivals.
What inspired your passion for a career in dance?
I can't say that there was one thing that specifically inspired me to dance, but I can say that I love art — I love making it and talking about it. I love the way that art makes me think about myself and the world around me. And so, when I was first introduced to dance, I became fascinated with the phenomena of performance. The creative process, that begins with dancers and a choreographer and unfolds into a series of phrases and moments that become this amazing web of collaborative efforts, is something I am still so drawn to.
Tell us about your career path and what brought you to Point Park University?
Before my undergraduate work, I danced with The Georgia Ballet, and after I danced with Dayton Ballet. It was in Dayton that I started the Dayton Arts Project, a company which premiered new and live music, mixed media works, film, dance and installation artwork in exhibition and performance. I sustained a series of knee injuries that ended my career before I would have liked, and Susan Stowe was generous to reach out and ask if I had interest teaching for the Conservatory of Performing Arts. Of course, I was happy to join the beautiful dance faculty here at Point Park where I am celebrating my 11th year.
What courses do you teach in our dance program and what can students expect in your classes?
I have taught all years and all levels of Classical Ballet Technique, Pas de Deux, Men's Class, Entrepreneurship in the Arts and Dance Composition I-III. My technique classes are completely performance based. It is paramount to my teaching philosophy that students in my class lead with their love for dance — the outcome transcends technique. While I work to establish relevant training in classical technique, I believe in class as a space that also curates our quality of movement, line, musicality, performative energy, and ability to pick up material.
Teaching in the GRW Performance Center is a dream. We are so lucky to be working on our craft in an environment that has been set up for our success, and to be sure, it's the dancers that make the difference. I am constantly amazed at their passion-fueled integrity and their absolute love for performance. I continue to believe that there is nowhere else you can go and see a show like one the dance department offers here. Because of our amazing student body, we are able to deliver professional quality, versatile performances that are truly remarkable.
What advice do you have to a prospective student auditioning for our dance program?
If there is one thing I know (and appreciate) for sure about the dancers here, it's that they are simultaneously laser-focused on being the very best they can be, and also uniquely themselves. My advice for someone auditioning is just that: concern yourself with being the best dancer and human that you can be. Your efforts will be seen!
More About: George Rowland White Performance Center, ballet, Conservatory of Performing Arts, dance, faculty