more news
Hamlisch to discuss his work, creative process during workshop
Monday, December 5, 2011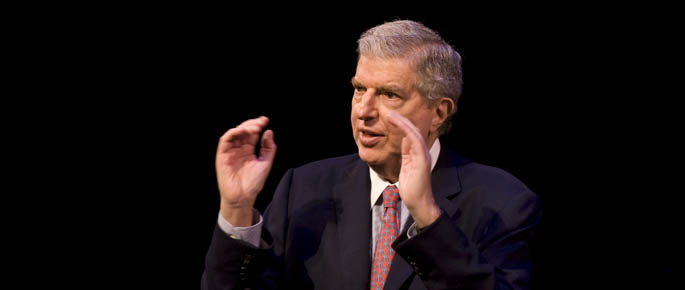 Marvin Hamlisch, Point Park's distinguished master artist in residence, will provide personal insight into his work and creative process during his Dec. 13 workshop The Works and Imagination of Marvin Hamlisch.
The workshop will be held at 4 p.m. in the Rockwell Theatre at Point Park's Pittsburgh Playhouse.
Hamlisch's life in music is notable for its great versatility as well as substance. As composer, Hamlisch has won virtually every major award that exists: three Oscars, four Grammys, four Emmys, a Tony and three Golden Globe awards. For Broadway he has written the music for his groundbreaking show, A Chorus Line, which received the Pulitzer Prize, as well as They're Playing Our Song.
He is the composer of many motion picture scores including his Oscar-winning score and song for The Way We Were and his adaptation of Scott Joplin's music for The Sting, for which he received a third Oscar. His prolific output of scores for films include original compositions and/or musical adaptations for Sophie's Choice, Ordinary People, The Swimmer, Three Men and a Baby, Ice Castles, Take the Money and Run, Bananas, Save the Tiger and his latest effort, The Informant!, starring Matt Damon and directed by Steven Soderbergh.
Hamlisch holds the position of principal pops conductor for the Pittsburgh Symphony Orchestra, Milwaukee Symphony Orchestra, Dallas Symphony Orchestra, Pasadena Symphony and Pops, Seattle Symphony and San Diego Symphony.
In October, Hamlisch conducted an audition workshop for students. His final workshop will be Jan. 27 and will focus on his work for film.