more news
Point Park University Hosting First National High School Dance Festival Since Beginning of COVID-19 Pandemic
Tuesday, February 21, 2023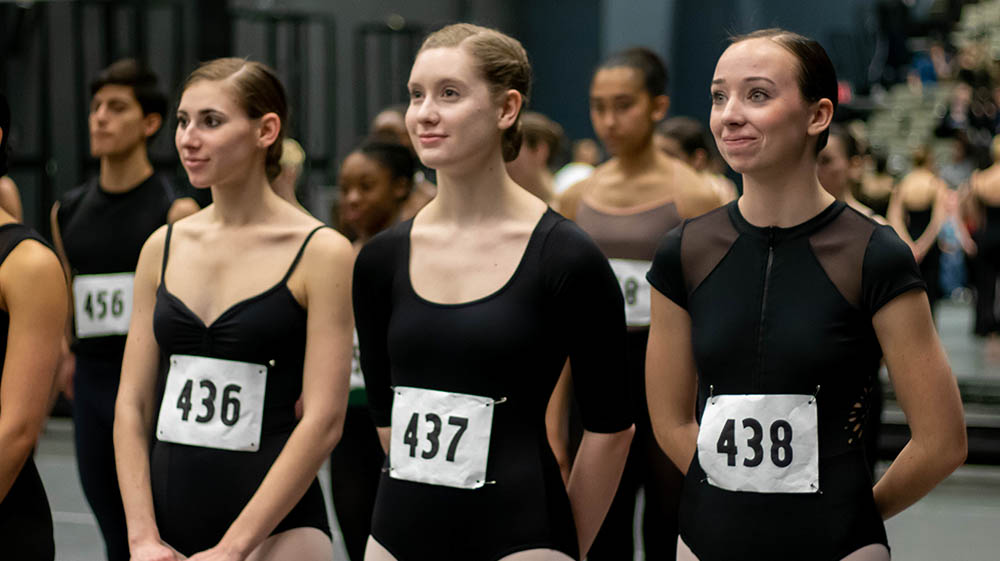 "It's absolutely an honor to continue our association with this festival. It's an exciting opportunity for the students and allows us to both recruit and show off our state-of-the-art facilities. We want prospective students to fall in love with everything Point Park and showcase what Pittsburgh has to offer."
Garfield Lemonius, M.F.A., dean and artistic director of Point Park's Conservatory of Performing Arts
During Point Park University's spring break in 2020, high school dancers from around the country and the world descended upon campus to perform, take master classes and audition for some of the best university dance programs in the country at the National High School Dance Festival. A week later, the entire country shut down as the COVID-19 pandemic took hold.
From Wednesday, March 1, to Sunday, March 5, the first National High School Dance Festival in three years will take place on Point Park's campus. Approximately 1,200 students from more than 70 high schools across the country will be in attendance.
"We are so excited that Point Park was willing to host once again," said Dr. Kathryn Kearns, the founder and executive director of the festival. "It's been really tough on the teachers, faculty and students."
The event — the largest of its kind — provides high school students from grades 9 to 12 with the opportunity to take classes and perform in Point Park's state-of-the-art dance facilities with renowned guest artists and choreographers. More than 200 master classes will be held during the festival.
Students will also have the chance to audition for scholarships from more than 60 of the most prestigious dance schools in the country, including Point Park, The Hartt School, The Boston Conservatory at Berklee and the Joffrey Ballet School.
"It's absolutely an honor to continue our association with Kathryn and this festival," said Garfield Lemonius, dean and artistic director of Point Park's Conservatory of Performing Arts. "It's an exciting opportunity for the students and allows us to both recruit and show off our state-of-the-art facilities. We want prospective students to fall in love with everything Point Park and showcase what Pittsburgh has to offer."
Three local hotels will be used for the event, combining for more than 1,500 room nights. In addition, registration and the welcome receptions will be held at the Omni William Penn, while concerts and closing ceremonies will be at the Byham Theater, both Downtown.
"Point Park's continued association with the Festival remains a point of pride," Point Park President Chris Brussalis said. "We also are pleased with the economic opportunities it brings to our many partners in Downtown Pittsburgh."
More About: dance, Downtown Pittsburgh, jazz, ballet, National High School Dance Festival, modern, Conservatory of Performing Arts