more news
Point Park University, Minding the Gap Team up to Develop Ways of Improving Mental Health of Dancers
Wednesday, November 18, 2020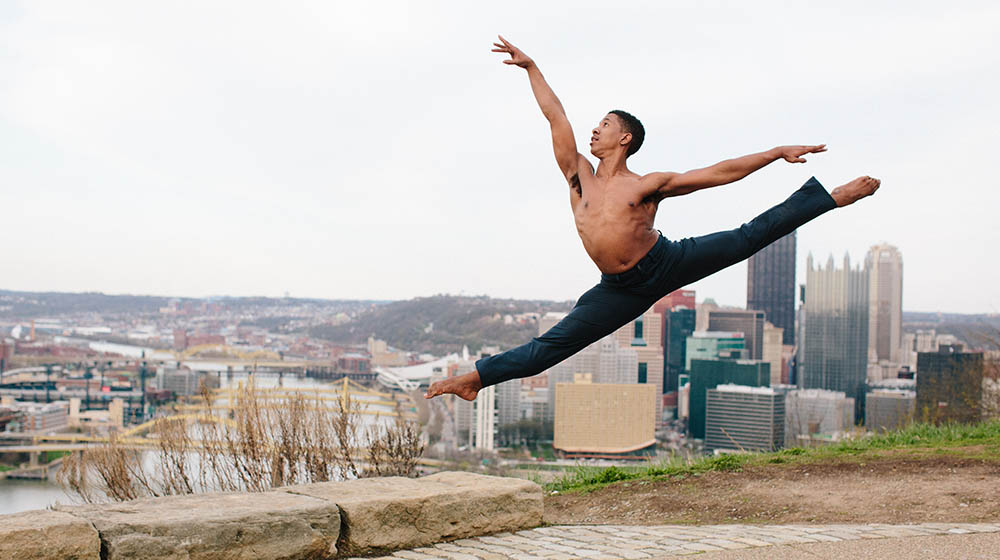 "The impact that this partnership has for our dancers is groundbreaking. To my knowledge, this is the first time in the U.S. a dance program is undertaking the incredibly important work of not only providing specific resources for dancers around mental health, but also doing targeted research on the issue."
Garfield Lemonius, M.F.A., chair and associate professor
Point Park University is teaming up with Minding the Gap to develop a program designed to support the mental health of dance students, thanks to a grant from the Staunton Farm Foundation.
"The impact that this partnership has for our dancers is groundbreaking," said Garfield Lemonius, M.F.A., chair of the Department of Dance at Point Park. "To my knowledge, this is the first time in the U.S. a dance program is undertaking the incredibly important work of not only providing specific resources for dancers around mental health, but also doing targeted research on the issue."
The $23,000 grant will cover the first year of what is expected to be a three-year process to fully install a meaningful program, and additional funds will be sought to complete it, said Kathleen McGuire Gaines, founder of Minding the Gap. Gaines, a former dancer, was inspired to create the social good startup in 2018 after the viral success of her Dance Magazine article, "Why are we still so bad at addressing dancers' mental health."
"Dance has had a leave-it-at-the-door mentality in regard to mental health for too long," she said. "Through many years of advocacy, I have learned that this is a tall mountain to climb in dance culture, and I am deeply honored that Point Park University has trusted Minding the Gap with this work."
The primary goal will be to create a program that supports the mental health of dance students at Point Park. The resulting research will help guide that programming and, Gaines hopes, help other institutions develop similar mental health support systems.
Lemonius, who built an extensive career as a professional dancer before coming to Point Park, said the industry has been plagued with mental health issues for a long time.
"We are hoping that this exploratory work will expose our students to the importance of mental health self-care, help them recognize warnings signs in their daily activities, and provide some effective coping strategies to help them thrive in a rigorous Conservatory of Performing Arts setting," he said.
Gaines noted that the mental health of dancers also is a bellwether in the health of the art form as a whole, and even those students who will not become professional dancers can have an impact as members of the audience, donors, behind-the-scenes professionals and future dance parents.
"The art form needs these investments to thrive. I believe that dancers are unlikely to make future investments in a culture where their emotional needs were discarded," she said. "It is time to change the way we teach and treat dancers. Point Park is taking largely unprecedented steps toward doing that through this program and research collaboration."
McGuire's research team also includes Leigh Skvarla, Ph.D., Brian Goonan, Ph.D., and Lilana Araujo, Ph.D.
More About: Conservatory of Performing Arts, jazz, faculty, ballet, dance, modern