more news
Point Park hosts 2016 National High School Dance Festival
Friday, June 5, 2015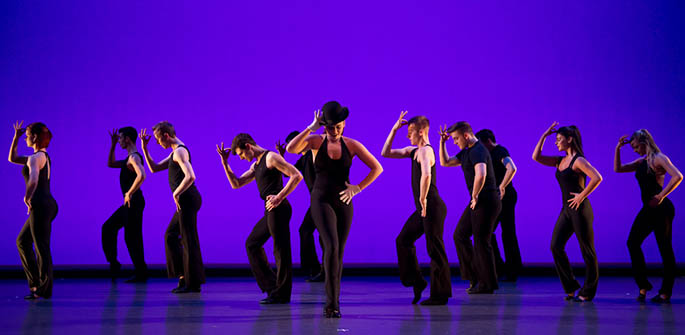 Point Park University will host the National High School Dance Festival, March 3-6, 2016, at its campus in Downtown Pittsburgh.
The three-day event welcomes 1,200 high school age dancers from around the United States and abroad to participate in auditions, concerts and more than 200 master classes.
During the festival, students will train with resident dance faculty, guest artists and choreographers to develop a solid foundation of skills in Point Park's state-of-the-art George Rowland White Performance Center. Students also will have the opportunity to train at the Pittsburgh Creative and Performing Arts School and perform at the Byham Theatre in the heart of the city's Cultural District.
The festival features opening and closing ceremonies, six adjudicated concerts (including two evening gala concerts), a full day of scholarship auditions, and more than 200 master classes in ballet, jazz, tap, contemporary, modern, hip hop, musical theater, salsa, African, somatics, injury prevention, nutrition and more.
Interested participants can also contact the festival coordinators, Ruben Graciani, Point Park dance chair and associate professor, or Garfield Lemonius, associate professor of dance, at nhsdf@pointpark.edu, or Kathryn Kearns, festival coordinator and executive director, at kfk2@psu.edu.
More About: National High School Dance Festival, high school programs, Downtown Pittsburgh, George Rowland White Performance Center, dance, Conservatory of Performing Arts