more news
Point Park student, alumni land roles in national tour of 'A Chorus Line'
Monday, October 8, 2012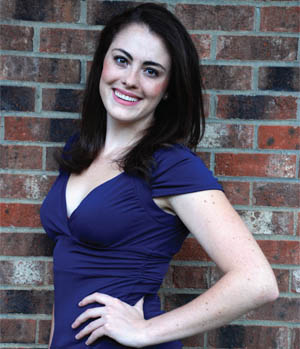 Andrea Weinzierl
Junior musical theatre major Andrea Weinzierl and two Point Park University alumni, Jordan Haskins and Jereme Rodriguez, are performing in the non-equity national tour of A Chorus Line. Weinzierl plans to finish her degree upon completing the tour; Haskins and Rodriguez graduated in May 2012.
All three performed in the Conservatory Theatre Company's production of A Chorus Line during the Fall 2011 semester. In the national tour, Weinzierl is in the ensemble as a cut dancer and understudy, Haskins plays Bobby, the same role he played in Point Park's production, and Rodriguez booked the role of Greg.
Weinzierl, a Pittsburgh native, mentioned the perks of attending a performing arts university in the city.
"Downtown Pittsburgh is booming with arts-related opportunities in the Cultural District, and it's within walking distance to campus," she said. "For theatre students, it's like attending the most excellent classroom in the world, receiving training from faculty who are still working in the industry."
The advice Weinzierl has for future and current students in the Conservatory of Performing Arts is that if you work hard, take risks, and openly share your talents with your fellow students, you will grow.
Rehearsals begin Oct. 8 in New York City. A Chorus Line opens Oct. 21 in Tacoma, Wash. and travels across the United States and Canada through March 2013.
Article by Tess DeStefano, junior acting major
Photo by Julianne Brace