more news
Point Park University, Minding the Gap Secure Funding to Continue Research in Mental Health of Dance Students
Wednesday, November 17, 2021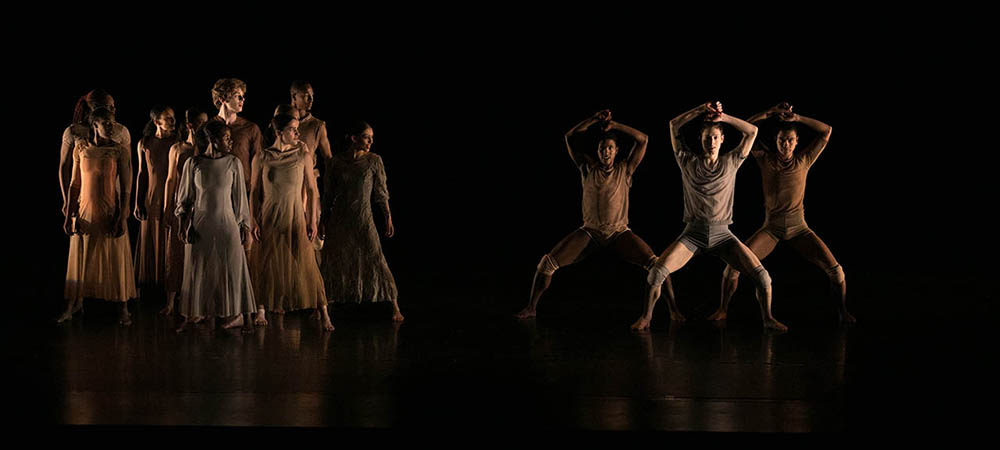 "Minding the Gap has created a much-needed platform for students and faculty to learn about best practices to support dancers' mental health. Over the next two years, we will use the data collected from the survey research to guide our decision-making process and support our student and faculty community. Being a part of this initiative is an opportunity for us to reexamine how we teach, learn and move together."
Colleen Hooper, Ph.D., chair of dance
Point Park University and Minding the Gap have received funding for two more years from the Staunton Farm Foundation, allowing them to continue developing a program designed to support the mental health of dance students.
"As a mental health advocate for dancers, I have long been frustrated that there is not more data available on the mental health of dancers, especially in the United States," said Kathleen McGuire Gaines, founder of Minding the Gap. "Point Park is a courageous partner, and it is much easier to not know, or to make assumptions about the well-being of your dancers. But because they were brave enough to seek this information, we can better support dancers here and elsewhere."
Gaines, a former dancer, was inspired to create the social good startup in 2018 after the viral success of her Dance Magazine article, "Why are we still so bad at addressing dancers' mental health."
The Staunton Farm Foundation, which funded the first year of the program, awarded Point Park with a capacity building grant to extend its partnership with Minding the Gap for two more years. The focus of this new grant is to expand the work being done with faculty in the Department of Dance, including two opportunities for Mental Health First Aid training. The next two years of the student workshop portion of the project is being generously supported by Mark F. and Mary McKinney Flaherty.
"Minding the Gap has created a much-needed platform for students and faculty to learn about best practices to support dancers' mental health," said Colleen Hooper, Ph.D., chair of dance. "Over the next two years, we will use the data collected from the survey research to guide our decision-making process and support our student and faculty community. Being a part of this initiative is an opportunity for us to reexamine how we teach, learn and move together."
First-Year Findings
About one-quarter of the 315 dance students in the University's Conservatory of Performing Arts completed a survey of clinical measurements evaluating general mental health, self-esteem, body physique, anxiety, coping and resilience.
Significant findings of the study include:
44% of dancers showed low self-esteem
48% of dancers had high anxiety levels
55% had high social physique anxiety (how you feel when someone is looking at your body)
21% had low resilience
Dance students showed poorer mental health when compared with normative data for the same age group
Ballet students showed poorer mental health than modern or jazz dance students
Over the course of the 2020-21 school year, Minding the Gap completed four mental health skills workshops with the students and two mental health roundtable discussions with the school's dance teachers. Topics included self-talk, food and body image, perfectionism, tough love and more.
The workshops and discussions received positive feedback from the students involved.
"It was a place where we actually talked about things that affected mental health and ways to combat them," one student said. "Also, there was no judgment whenever we spoke."
This led to the University offering a weekly therapy group to support dancers. An advanced doctoral student from Point Park's clinical psychology program runs that group, with assistance from another doctoral student. All Conservatory dancers are eligible to participate.
"What we've found from only one year of study – through conversations, surveys and sessions with experts engaging with our students and faculty – is that faculty also need mental health first aid training in order to use best practices when engaging with students experiencing immediate challenges," said Garfield Lemonius, M.F.A., dean of COPA and artistic director of the Pittsburgh Playhouse.
"It is still new territory for students, faculty and staff alike, especially because in our profession, this topic is rarely discussed openly," Lemonius added. "We look forward to learning more about how we can better serve our students and enact change in our industry as it relates to mental health awareness."
Gaines is hopeful the partnership ends with a usable framework that can be used throughout dance schools and the professional industry.
"Loving dance means loving dancers," she said. "Dance is a rewarding and challenging art form that has for too long ignored the mental well-being of the very people who create this art. I want to see a dance world where mental health is regarded with the same seriousness as physical health. Thanks to this work with Point Park's wonderful dance students and teachers, we already have learned more about how to make that possible."
More About: jazz, faculty, Conservatory of Performing Arts, ballet, dance, modern, Psy.D. in clinical psychology