more news
Point Park University's Dance Program Recognized by DanceUS.org as One of Best College Programs in U.S. for 2021-22
Friday, February 11, 2022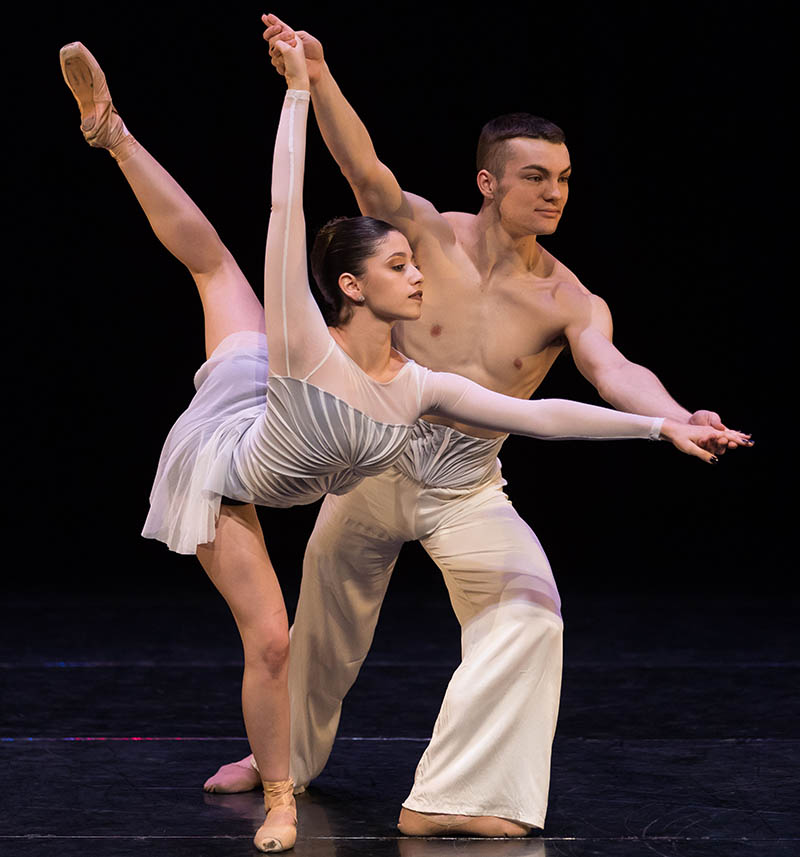 "It is wonderful to be recognized for our program's combination of tradition, innovation and artistry. Our dance faculty do a tremendous job inspiring our students to learn and grow, and this leads our students to accomplished careers within the dance field." 
Colleen Hooper, Ph.D., chair of dance
The dance program at Point Park University has once again been recognized as one of the Best College Dance Programs for 2021-22 in the U.S. by DanceUS.org.
DanceUS.org is a leading portal for dance professionals, learners and enthusiasts. DanceUS.org is an independent online publication with over 250,000 monthly visitors, featuring unique content and editorials.
"Being included in DanceUS.org's Best College Dance Programs is a huge honor. It is wonderful to be recognized for our program's combination of tradition, innovation and artistry," said Colleen Hooper, Ph.D., assistant professor and chair. "Our dance faculty do a tremendous job inspiring our students to learn and grow, and this leads our students to accomplished careers within the dance field." 
Point Park University is an accredited institutional member of the National Association of Schools of Dance.
Visit DanceUS.org to view the complete list of awards.
More About: jazz, ballet, modern, Conservatory of Performing Arts, dance