more news
'The Umbrella Man' to premiere June 22
Wednesday, May 21, 2014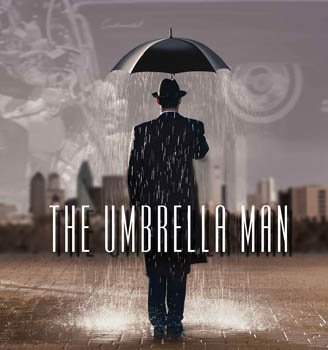 The Point Park University-produced feature film, "The Umbrella Man," will premiere June 22 at the Pittsburgh Independent Film Festival. The film will be screened at 1:45 p.m. at the Father Ryan Arts Center in McKees Rocks.
Directed by Michael Grasso, "The Umbrella Man" is the story of a father who becomes engrossed with the Kennedy assassination conspiracy theories after the death of his 8-year-old son. Set in Pittsburgh, the film deals with one couple's love, loss and the survival of their relationship. The film stars Point Park Professor John Amplas, Carter Roy, Rachael Carpani, Abbie Cobb, Rich Williams and Kevin Crowley.
Point Park University was the driving force in developing the original material written by Michael and Joseph Grasso. The REP, Point Park University's professional theatre company, mounted a staged production of "The Umbrella Man" in 2011 at the Pittsburgh Playhouse. Directed by Robert A. Miller, who also is a producer on the movie, the stage play introduced audiences to the deep human drama in an unprecedented stage experience.
Much of the movie was filmed in the Pittsburgh area last year, providing dozens of Point Park University students a unique opportunity for on-the-job training.
"Michael and I are thrilled that 'The Umbrella Man' has been included in the 2014 Pittsburgh Independent Film Festival. It was an amazing project with incredible performances and a super talented Pittsburgh crew. We are also proud to have teamed with Robert A. Miller and Point Park University in order to provide their students, recent grads and alumni a chance to work on the production and gain valuable real-world experience on a feature film," said Joe Grasso, co-writer, co-producer and cinematographer.
"It was a true Pittsburgh project, and we had a fantastic experience shooting this film in and around Pittsburgh. We hope everyone comes out to see the film and look forward to seeing them at the festival," Grasso said.
The screening of "The Umbrella Man" in Pittsburgh follows the announcement last month that another Point Park University-produced film venture, the 10-episode documentary series, "The Chair," will air this fall on Starz as the channel's first original unscripted series. The 10-episode series, filmed in Pittsburgh this year, follows two up-and-coming directors as they compete to make two separate feature films from the same script. More than 100 Point Park students and alumni supported the TV series and two feature films as interns, employees and through class projects. Additionally, production offices were located on Point Park University's campus in Downtown Pittsburgh.
Point Park University's involvement in these projects helps to expand its cinema and digital arts offerings to a wider array of students who have the desire to forge a career in the entertainment industry.