more news
Visiting Assistant Professor Monica Payne Directs Hecuba at the Pittsburgh Playhouse
Tuesday, December 3, 2013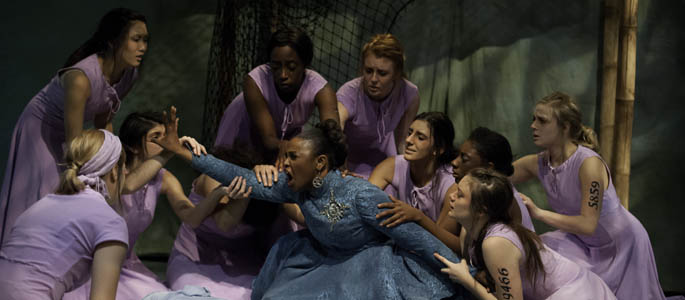 Conservatory of Performing Arts students perform a scene from Hecuba. Check out more photos below.
Point Park University's Conservatory Theatre Company presented Hecuba at the Pittsburgh Playhouse, directed by Visiting Assistant Professor Monica Payne.
According to Payne, the creativity of her students is very important to her because the imaginative freedom allows them to have a hands-on experience during rehearsal.
Click on photo to view photo gallery
Text by Annie Tomak, a freshman public relations and advertising student
More About: faculty, acting, musical theatre, Conservatory Theatre Company, theatre, Conservatory of Performing Arts