more news
Alpha Chi Honor Society Inducts 25 Point Park University Students
Wednesday, May 2, 2018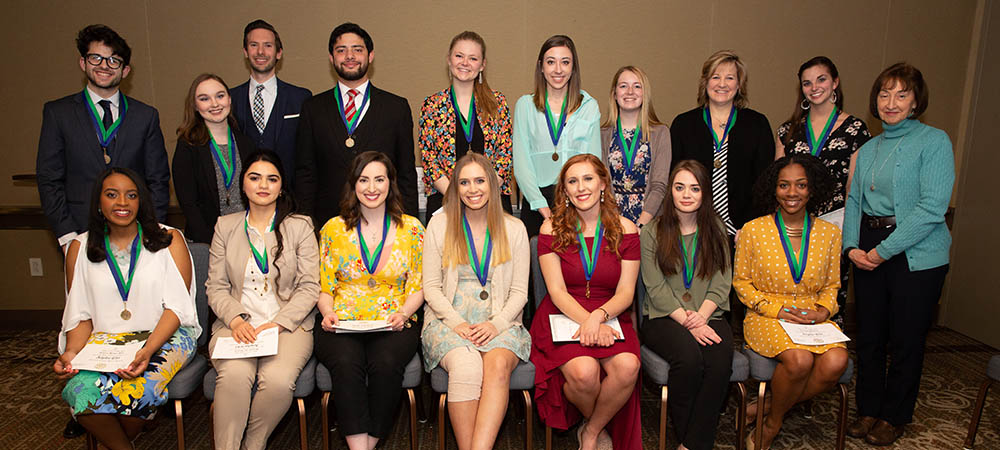 Point Park University inducted 25 students into the Alpha Chi National College Honor Society before the Outstanding Student Awards banquet April 20. 
"You have accomplished great things academically at Point Park, and your faculty, friends and all of us here are incredibly proud of you," said Provost John Pearson, Ph.D. "Because you are intellectually motivated, you will continue to learn every day for the rest of your lives."
The 2018 inductees are:
Raniah Al Bayati
Robert Aupke
Cameron Avrigean
Nicole Bard
Madelyn Burnham
Darnell Christian
Kimberly Corcoran
Taylor Fife
Maia Gilmour
Madeline King
Caulene Lee
Courtney List (received Alphi Chi Eta scholarship)
Allissa Logsdon
Lauren O'Connor
Hannah O'Toole
Ni'kyah Paskell
James Pasqualino
James Petty
Kelsey Roche
Nicholas Salak
BreeOnna Springer (received Alpha Chi Eta scholarship)
Joseph Tischler
Elizabeth Turnbull
Alpha Chi promotes academic excellence and exemplary character among colleges and universities. An invitation is extended to those who rank in the top 10 percent of their classes and achieve high distinction among the community. 
Honors Program at Point Park University
Learn more about opportunities students in the Honors Program have at Point Park. 
Reporting by Elizabeth Turnbull, senior mass communication major
More About: Outstanding Student Awards, Honors Program