more news
Charlie Batch to speak at Point Park commencement May 2
Wednesday, April 8, 2015
Charlie Batch, a former Pittsburgh Steelers quarterback and noted community advocate, author and entrepreneur, will be the featured speaker at Point Park's undergraduate commencement ceremony.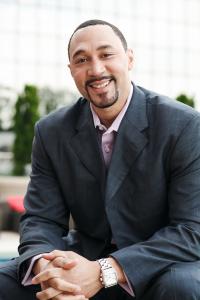 Commencement takes place at 10 a.m. Saturday, May 2, at Consol Energy Center. Doors open at 8:30 a.m.
Batch, a Homestead native and graduate of Steel Valley High School, played in the NFL for 15 years, 11 of those with the Pittsburgh Steelers and including two Super Bowl victories. It was during his playing career that Batch established himself as a community advocate, philanthropist and public speaker.
In 1999, he created the Best of the Batch Foundation, which gives children living in the city of Pittsburgh a safe place to learn and grow. The foundation includes a summer basketball league that teaches good sportsmanship and life skills, yearlong reading and computer literacy programs, a Batchpacks for Kids school supply program, and much more.
"Through hard work and perseverance, Charlie has been successful in everything he's done, which would be enough to make him a valuable voice for our students to hear," said Point Park President Paul Hennigan. "But his life also is marked by a commitment to give at-risk Pittsburgh youth the support and encouragement they need to become the best they can be. That's the kind of person we are proud to have standing before our students."
Graduate Hooding Ceremony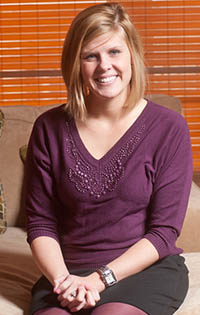 Megs Yunn, a Point Park University graduate and founder of the nonprofit Beverly's Birthdays, will give the keynote address at the 2015 Hooding and Degree Conferral.
The hooding ceremony will be held at 2 p.m. Sunday, April 26, in the ballroom at the Wyndham Grand Pittsburgh Downtown Hotel. Doors open at 12:30 p.m.
Beverly's Birthdays, based in Pittsburgh, provides birthday cheer for children experiencing homelessness or whose families are in need. Yunn, who earned her M.B.A. from Point Park in 2007, was inspired to start the organization in March 2011 after meeting a young girl named Beverly who had never had her own birthday party or slice of birthday cake.
Yunn received a starter grant after winning a community contest sponsored by American Family Insurance, and Beverly's Birthdays became an official nonprofit in February 2012. Since then, the group has served more than 1,000 children and hosted more than 140 birthday parties.
"Megs is the perfect example of the kind of students Point Park is proud to send out into the Greater Pittsburgh community and beyond," Hennigan said. "Her entrepreneurial spirit and passion for helping others are traits we strive to develop and encourage in all of our students."
More About: commencement, graduate hooding