more news
Graduation 2014: Celebrating accomplishments, achieving goals
Friday, May 23, 2014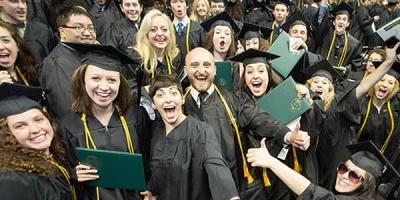 With the completion of spring semester 2014, Point Park University proudly conferred bachelor's degrees on 514 new graduates and master's degrees on 165 new graduates.
Point Park's graduate hooding ceremony took place April 27 at the Wyndham Grand Hotel in Downtown Pittsburgh, with hundreds of family members and friends on hand.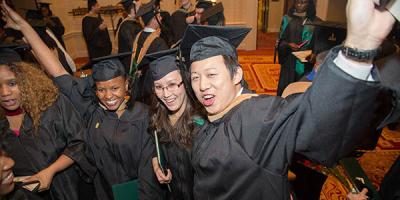 The University's commencement ceremony took place May 3 at the Consol Energy Center, Uptown, with about 4,500 family members and friends attending to share in the celebration.
"What Does This Day Mean to You?"
Please follow the links below for coverage of each ceremony, including remarks by guest speakers, photo slideshows and personal reflections from individual graduates who took time to answer the question: "What does this day mean to you?" Don't miss their answers!