more news
Pennsylvania Association of Broadcasters Establishes Scholarships for Broadcast Media Students at Point Park University
Monday, June 7, 2021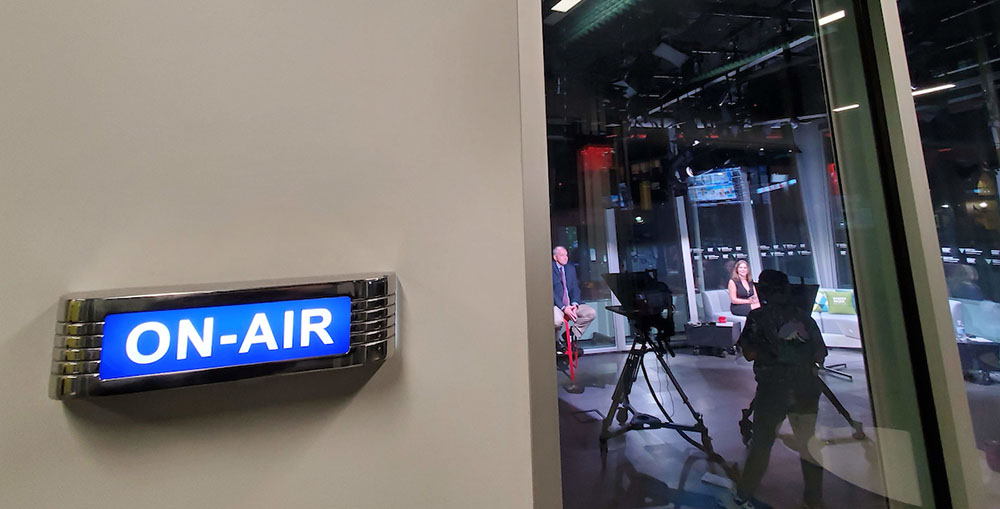 Photo by Stacey Federoff, MA/MBA alumna and former graduate assistant for the Center for Media Innovation.
"This money will go a long way toward helping students gain access to a first-rate education and pursue their careers in broadcast media."
Bernie Ankney, dean, School of Communication
The Pennsylvania Association of Broadcasters has committed $41,000 toward scholarships and on-campus events at Point Park University. The scholarships prioritize first-year students with demonstrated financial need in the Rowland School of Business and the School of Communication who have an interest in radio or TV broadcast media.
Sixteen deserving students will receive $2,000 each – eight for the Fall 2021 semester and eight more for Fall 2022. In addition, the PAB will take part in a Future of Broadcasting Day this fall, which will include a panel event for high school and college students, guest speakers in classrooms and a PAB scholarship recognition event. In addition, $9,000 will go toward a Broadcast Media summer camp for high school students in 2022.

Bernie Ankney, dean of the School of Communication, said Point Park is grateful for the PAB's support for its students.
"This money will go a long way toward helping students gain access to a first-rate education and pursue their careers in broadcast media," he said.  "We are honored that the PAB thinks highly enough of our programs to work with us."
The PAB represents around 368 radio and 38 TV stations in Pennsylvania – all broadcast media is free, over the air and licensed by the Federal Communications Commission. Owners and operators include ABC, Audacy, CBS, Fox, Forever Media, iHeart Media, NBC and PBS, as well as individually owned stations. In each broadcast station, the people in front of the camera and microphones, as well as those behind the scenes, work with a commitment to serve their community.
"The PAB is delighted to offer scholarship support to help enable these students to consider the excitement and challenges as broadcasters who inform the public of current affairs and help keep our communities safe," said Joe Conti, president of the PAB. "Programs such as the Future of Broadcasting Day and Broadcast Media Summer Camps are a wonderful opportunity for current broadcast leaders to return to the classroom and vividly portray the current affairs of Pennsylvania broadcasting. These educational exchanges offer a lifetime of contact and mentorship for students joining the dynamic career of broadcasting."
Paige Beal, associate professor in Rowland's Sports, Arts and Entertainment Management program, said it's important that these scholarships be available to students in both Rowland and the School of Communication.
"As a former radio and TV professional, I have seen firsthand the many people working behind the scenes with journalists and radio personalities," Beal said. "Radio and TV stations are made up of professionals with communication skills and business skills who work together every day."
Pennsylvania residents interested in applying for these scholarships can go to www.PointPark.edu/PABScholarship for more information.
More About: scholarships, broadcast reporting, School of Communication, Rowland School of Business