more news
YWCA Greater Pittsburgh to Honor Business Professor and Police Chief
Wednesday, October 1, 2014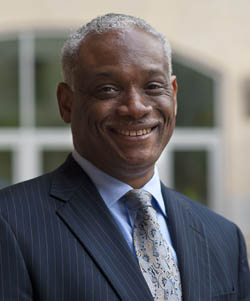 Edward Scott, C.P.A.,
M.B.A.

Edward Scott, C.P.A., M.B.A., Point Park University George Rowland White Endowed Professor in Accounting and Finance, and Jeffrey Besong, assistant vice president of public safety and chief of police for the University, will be honored by the YWCA Greater Pittsburgh with a Racial Justice Award Oct. 29, 2014.
Scott is being honored for his work in supporting equity and inclusion in education. Currently, he directs the Accounting Career Awareness Program at Point Park, an effort aimed at increasing an understanding about the field of accounting and its career opportunities among high school students in underrepresented minority groups.
Besong is receiving a Racial Justice Award in the category of public safety for helping to advance diversity in the workplace and equity in carrying out public safety and response services.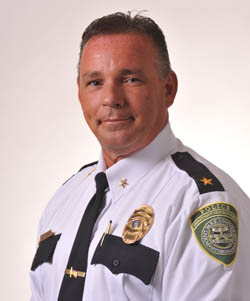 Jeffrey Besong

According to YWCA Greater Pittsburgh CEO Magdeline Jensen, the Racial Justice Awards are "an opportunity for our organization to recognize those in the Pittsburgh community that are going above and beyond by having a positive impact on attitudes toward diversity, opportunities for growth and bringing audiences together. Both Mr. Scott and Mr. Besong are exceptional examples of what these awards are all about."
The annual Racial Justice Awards is a signature event of the YWCA Center for Race and Gender Equity. Through its Racial Justice Awards, the center seeks to "promote a society in which all people receive equal treatment and have equal access in the workplace, public services, justice system, classroom and throughout the Greater Pittsburgh community."

Over the past two decades, the YWCA has recognized more than 100 community leaders who have made a substantial commitment to racial equity.
The 23rd Annual Racial Justice Awards luncheon will take place at the Westin Hotel and Convention Center in Downtown Pittsburgh. For more information on the awards or to purchase tickets to the luncheon, visit ywcapgh.org.
More About: faculty, accounting, economics and finance