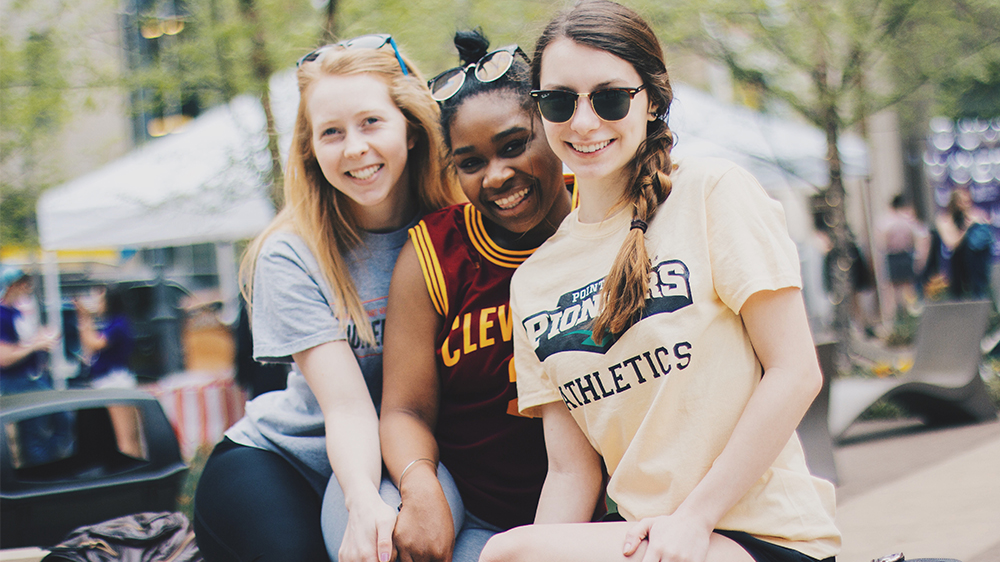 Great Experiences Living on Campus
Living away from home can be difficult, but also exciting. The Residence Life team is here to support students living on campus as they work through all of the ups and downs they may encounter, from the time they arrive as first-year students to their final semester as seniors.
Whether it's as simple as borrowing a vacuum or as complex as a resolving a roommate conflict, we're here to help guide students who live on campus through the many lessons they will learn outside the classroom.
Resident Educators and the Residential Education Programs
Resident Educators, known as REs, are upper-level students who reside on each first-year floor and throughout the upper-level suites and apartments. REs can help students work through any challenges with roommates or other residents on the floor, and assist in many ways to help ensure a smooth year.
Our Residential Education Programs are held throughout the academic year to benefit students living on campus. These events, activities and projects help residents get to know each other, make friends, enjoy Point Park's urban campus and explore all that Downtown Pittsburgh has to offer.
First-Year Residential Education Programs
Pizza with the President - All first-year floors compete in a variety of events to win a private dinner with Point Park University's president.
Educational Programs - Programs designed to help students establish early connections that will last through their time at Point Park.
Floor Programs - These opportunities help students connect with, and learn about, the people they're living with during their first year at Point Park.
Upper-Level Residential Education Programs
Pioneer Adventure Weekend - A two-day, one-night camping retreat designed to equip students with leadership skills in a fun, stress-free environment.
Building Programs - These activities help students connect with and learn about their neighbors.