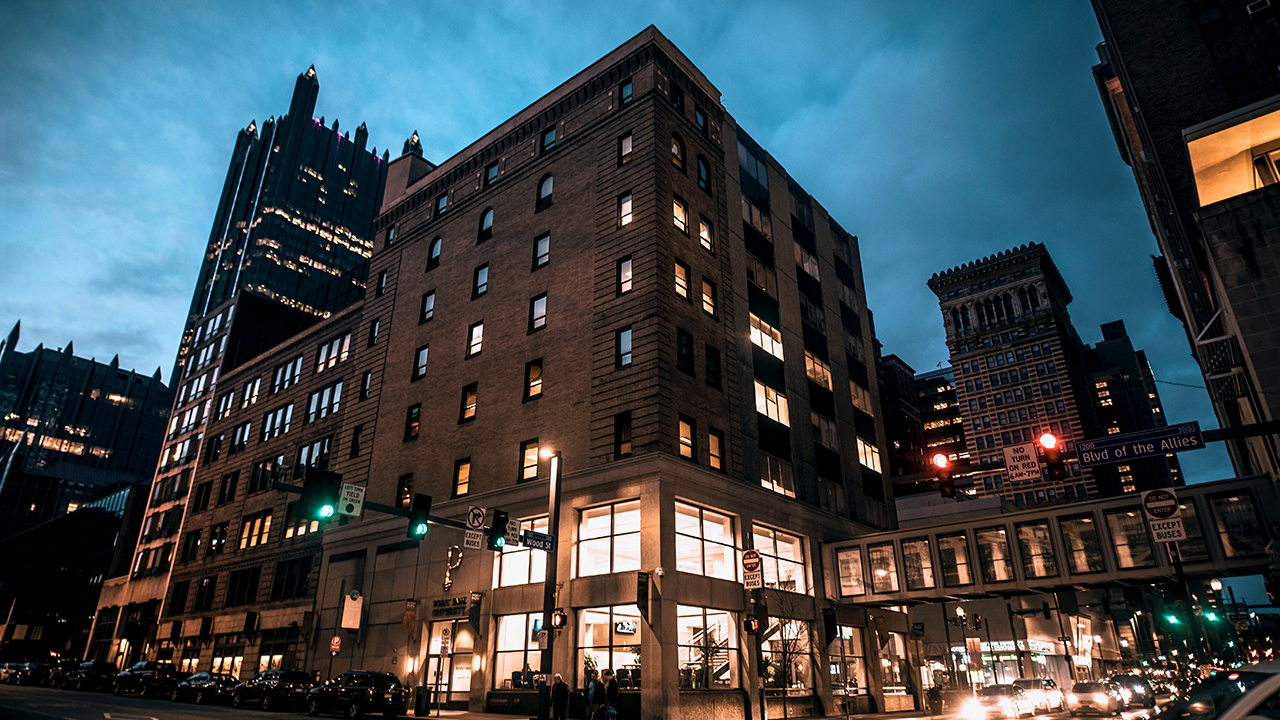 Living on Campus is Easy, Fun and Smart
With convenient access to everything at Point Park and an eye on safety, living on campus puts you front and center for experiences in and ouside of the classroom, all in the heart of Downtown Pittsburgh.
Great options, dynamic city living
Point Park's residence halls offer students a dynamic living and learning environment with different options - single, double and triple rooms, suites and apartments - as you progress through your years at the University.
From each residence hall, you're within easy walking distance of classrooms, campus eateries, fitness and recreational facilities, the Student Health Center and other gathering places. Each residence hall has security features and procedures to help provide a safe, secure living and learning environment.
Point Park University is committed to creating a safe learning, working and living environment for all students. The housing contract will include an option for you to select your gender identity and housing assignments will be based on your identity. Additionally, Housing and Occupancy Management will assign housing based on the housing contract questionnaire and will work with students individually to best address their needs.
Learn more about our residence halls:
Check out the campus map to see how conveniently each residence hall is located.
Resident Educators: A built-in support system
Resident Educators, or REs, are upper-level students who live in the residence halls and help first-year students adjust to college life, provide support for sophomores, and offer peer mentoring for juniors and seniors.
REs are selected based upon their level of maturity, social skills and desire to serve the University community. They take pride in helping fellow students to resolve any challenges they may face and to thrive at Point Park.
Residential education: Programs, activities and fun
Our residence life staff members aim to supplement the knowledge you gain from the classroom with exciting, fun programs and activities that instill community values.
These activities focus on personal development, community engagement, civic responsibility and, of course, having fun! To learn more, visit our Residence Life page.