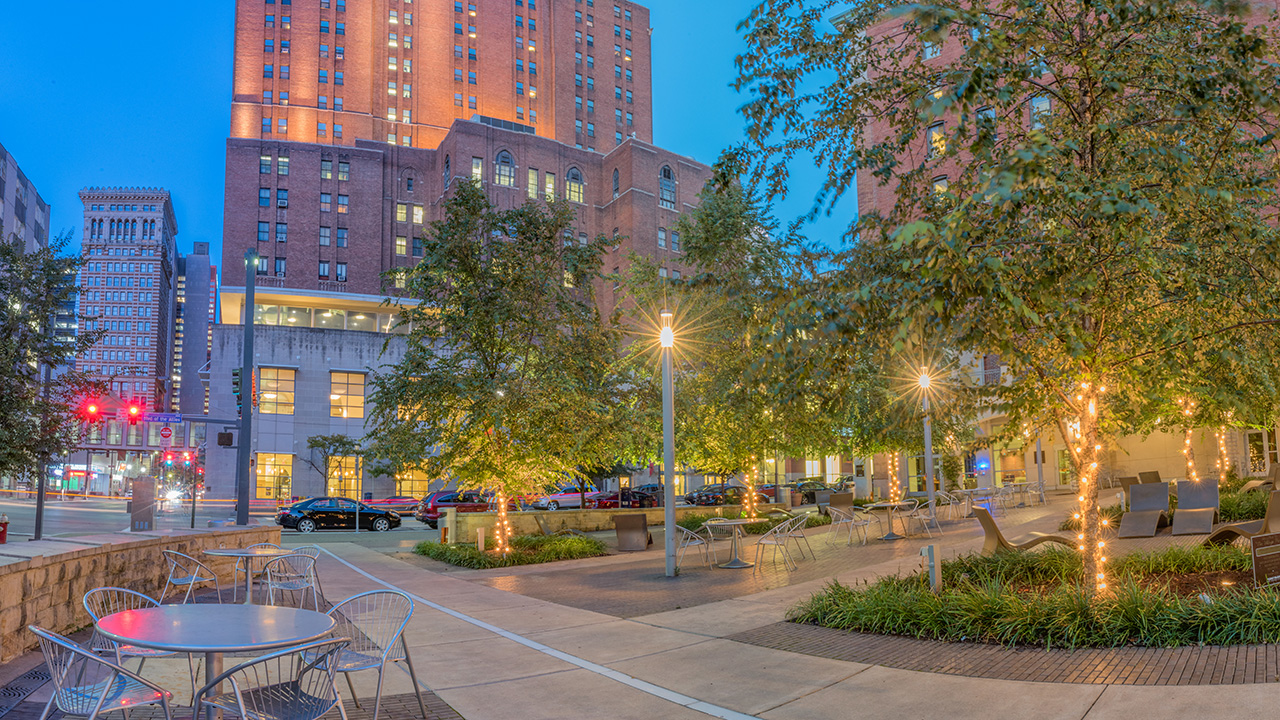 Make Point Park Your Home
Whether this is your first time away from home or you've always been an independent, free spirit, we provide safe, comfortable, amenity-rich living options on our unique urban campus.
Why live on campus?
The true college experience doesn't just happen in classes. It happens on the way to the dining hall with your friends, it happens at a late-night movie in your residence hall, it happens while you're up late studying with a classmate. It's what happens when you live on campus.
You'll find:
People experiencing the same things as you
Friendships and camaraderie
Insights through intentional programming
Guidance and mentorship from your Resident Educator
Convenience, convenience, convenience
While "convenience" sums up the main reason for living on campus, it is so much more. Living on campus means you can spend more time on what matters instead of transportation and bills.
When you live on campus, you live near the library, dining facilities, downtown restaurants, Student Center, computer labs, Pittsburgh Playhouse and the Student Health Center.
Our campus is an entire city
Within a short walking distance from your residence hall, you'll find great places to eat and shop, world champion sporting events, unique museums and inspiring performances. Not to mention fun outdoor activities along our three rivers.
Explore our interactive campus map to see what's close to your new living arrangements.
An eye on campus safety
All residence halls have controlled access and are equipped with smoke detectors and fire extinguishers. The Department of Public Safety is at work 24 hours a day, 7 days a week to provide residence hall security and an overall safe, secure living and learning environment for the University community.