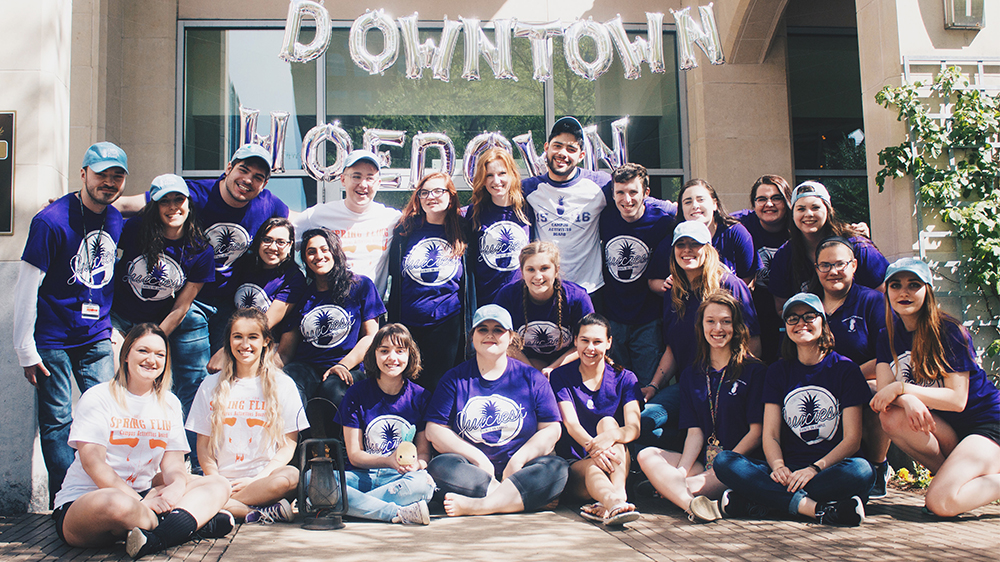 Get Involved
Clubs and organizations at Point Park University are initiated and run by students. They provide you with co-curricular opportunities for social interaction, recreation, leadership training, and enhancement of academic interests. You'll learn to organize and to work with others, pursue special interests, and be able to make friends.
Research demonstrates that involvement in organizations is an important part of a full college education and is beneficial in preparing you for your career. The student organizations on our campus are as diverse as our student body and are a great way to meet new people and enhance your college experience.
Participation in clubs and organizations is open to all full-time undergraduate students at Point Park University regardless of race, religion, gender, sexual orientation, national origin, or physical limitations. The Student Government Association (SGA) approves all club and organizations. Any student is welcome to start a club or organization. Contact SGA and the SAIL Office to find out how to start one on campus.
Current organizations can use the forms section to reserve various University entities. There is also a Student Organization Manual available to help guide you in the development and implementation of events. It is also strongly recommended that student organizations join PointSync. This web-based platform will assist your organization from everything to the planning of events to communicating with your members.
Interest-Based Clubs
University-Sponsored Student Media
U-View Point Park University Television (UVIEW)
Governing Bodies
Student Government Association of Point Park University