SAEM 101 Course for High School Students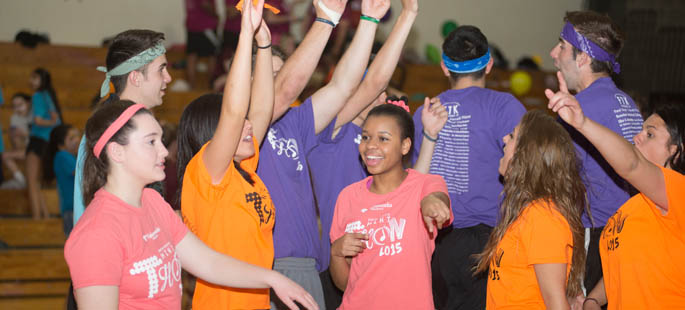 SAEM 101 course at South Fayette High School raises over $43K for pediatric cancer research. Read the story.
High School Seniors Earn Three Credits Toward a Point Park Bachelor's Degree
Through the Introduction to the Sports, Arts and Entertainment Management Business (SAEM 101) course, our sports, arts and entertainment management program offers high school seniors with the opportunity to earn three college credits (right at their high school) toward an undergraduate degree at Point Park University.
Taught in collaboration with Point Park's SAEM faculty, the course provides students with a broad overview of the structure of the sports, arts and entertainment management industries.

Through in-class presentations, discussions, textbook and trade publication readings, and field trips to venues such as Stage AE and the Pittsburgh Playhouse, students gain a comprehensive understanding of the sports, arts and entertainment industries as businesses.
Topics covered in the course range from sports, arts and entertainment marketing strategies to licensing, sales and implementation of communication plans.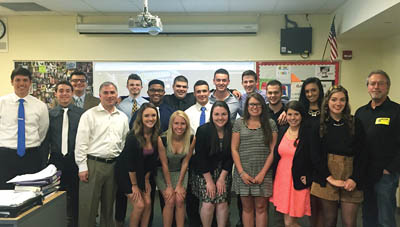 SAEM 101 Montour High School students with
Professors Steve Tanzilli (front row, third from left)
and Ed Traversari (far right)
Participating High Schools
We have partnered with the following schools:
April Fisher, a business education teacher at Montour High School, is among the individuals teaching the course.
Learn More
If you are interested in offering the SAEM 101 course at your high school, contact Paige Beal, M.B.A., chair of the SAEM department, at 412-392-3954 or pbeal@pointpark.edu.
Connect With Us