Pittsburgh is My Undergraduate Campus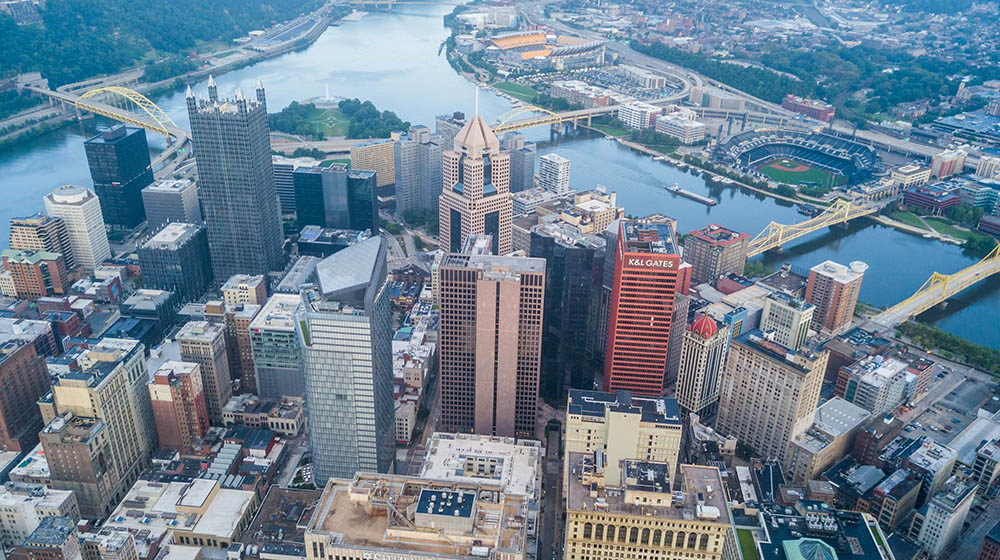 Earn an Undergraduate Degree at Pittsburgh's Downtown University
Study, gain hands-on experience and learn in a real-world setting at Point Park — Pittsburgh's Downtown university.
At Point Park, you will have access to leading businesses and organizations, world-class artists and performers, internship and career opportunities — and all of the amenities of Downtown Pittsburgh — located within walking distance to campus.
With the city as your campus, live and learn in a vibrant, safe, neighborhood-oriented community.
World-Class Pittsburgh
Downtown Pittsburgh is home to eight Fortune 500 companies, more than 100 billion-dollar global corporations and one of the nation's most vibrant cultural centers.
National publications have praised Pittsburgh:

#PittsburghMe
In #PittsburghMe profiles, we'll introduce you to current students who share their perspective on the Point Park University experience. Students from far away — and not so far away — provide their take on how Downtown Pittsburgh and Point Park University have changed them for the better.
At right: Colton DeBiase, broadcast reporting major

What Alumni are Saying About Downtown Pittsburgh
In the profiles below, alumni share what it was like going to school in Downtown Pittsburgh.

B.A. in Public Relations and Advertising, 2017
Event Coordinator, Pittsburgh Magazine

"One thing that Point Park prepared me for was working in the real world. Most of the work I did in college was for a real client or turned into an event or project ... I loved Point Park so much that I would go back and do it all over again. I loved the campus, the city, my professors and the students. "

B.S. in Electrical Engineering Technology, 2017
Service Engineer, IMS Systems
"It was an easy choice for me. Point Park offered me a baseball scholarship, the campus is located in the heart of the City of Pittsburgh and the University has a good science and engineering department. "

B.S. in Sports, Arts and Entertainment Management, 2017
Marketing Assistant, Live Nation Pittsburgh
Live Social Contributor, National Hockey League
"Living Downtown with my best friends for three and a half years will always be some of the best moments I've had at Point Park. Not many people get the chance to explore the city and all it has to offer with your friends on the daily."

B.A. in Musical Theatre, 2013
Performed in North American Tour of West Side Story

"Going to school in Downtown Pittsburgh was the perfect setting for me personally since the city is so inundated with theater. If there was anything artistic that I wanted to seek out, I felt I could find it in Pittsburgh."

B.S. in Human Resource Management, 2019
HR Coordinator, ManorCare

"I was attracted to Point Park University because of the location. I knew that I wanted to go to school in the city and Point Park was perfect. In addition, I like the smaller class sizes because I feel like I learn more from the professors because they can take time to talk to students one on one."