Schedule a Visit
Welcome to Point Park University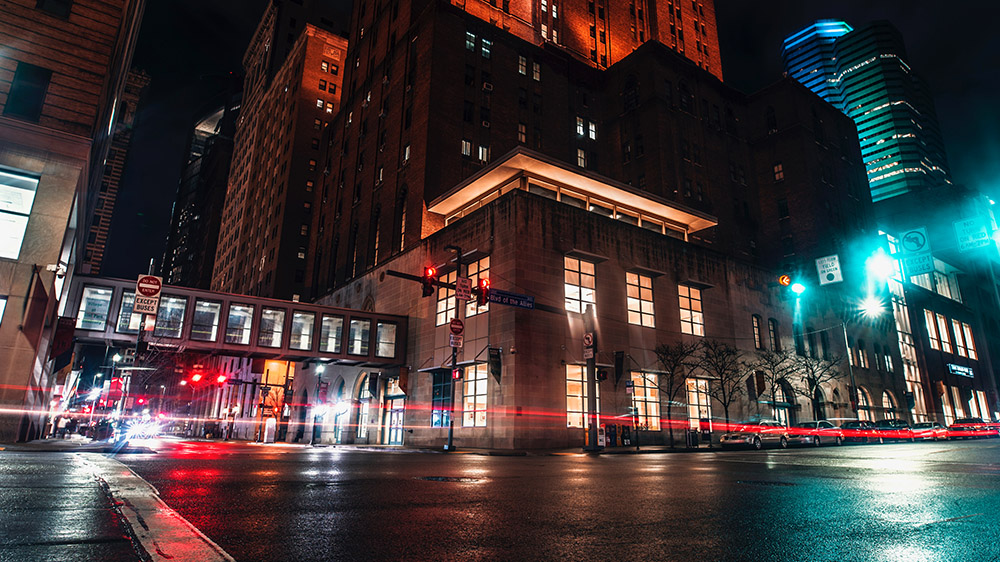 Visiting a college campus is one of the most important steps in the college selection process. We encourage all prospective students and their families to schedule a visit to meet with an admissions counselor and tour our dynamic Downtown campus, usually with a student tour guide.
We look forward to meeting you, answering all your questions and showing you around Point Park!
Select your Admissions Status to Schedule Your Visit
Table displaying basic requirements for undergraduate and graduate admission.
Undergraduate
3 to 18 credits per semester attending classes
Monday through Friday during the day and evening
Graduate
Requires completion of a college undergraduate program
Take the Virtual Tour
If you can't make it to campus, take a guided virtual tour to explore all of the opportunities that Point Park and the city of Pittsburgh have to offer. Start the tour.
Virtual Open House
We've taken some of the best things from our traditional, on-campus Open House programs for you to enjoy virtually at your convenience. Start your virtual Open House experience. Feel free to share PointPark.edu/OH20 with others.