more news
Accounting Major Scores Summer Internship With Big Four Audit Firm Ernst & Young
Wednesday, July 22, 2015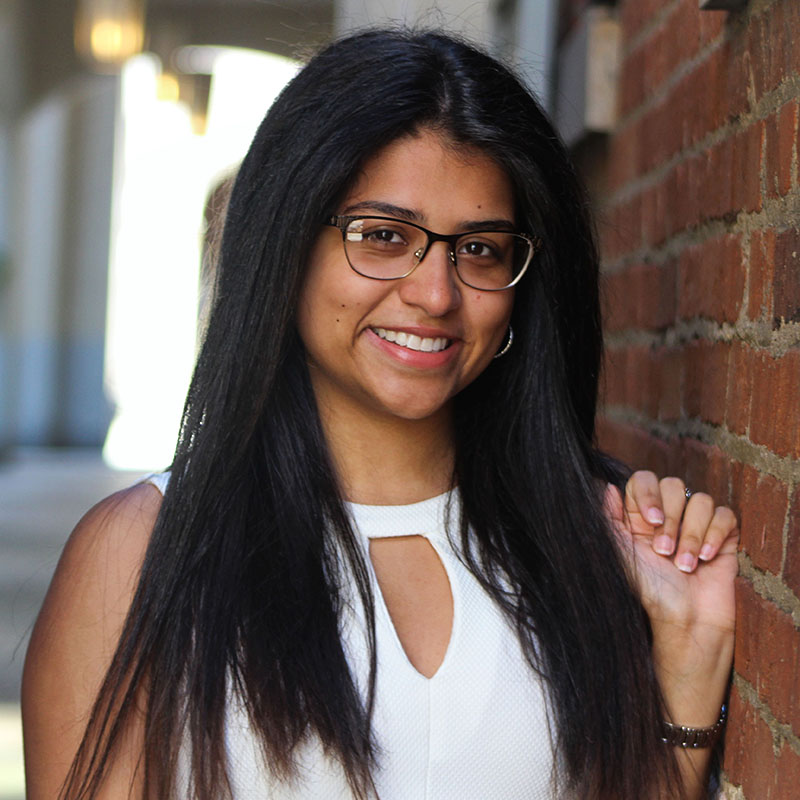 Meet Destiny Medina
Internship: Launch Intern at Ernst & Young
Major: Accounting
Expected graduation: May 2017
Hometown: Bronx, N.Y.
High school: Allentown Central Catholic High School
Scholarships: Vice presidential scholarship and Norma Miller Scholarship from the School of Business
College activities: Strong Women Strong Girls and Student Accounting Association
Hobbies/interests: Watching new movies, listening to music and baking.
How did you land a summer internship with one of the Big Four audit firms?
A lot of it has to do with networking and using all the resources and opportunities available to me as a Point Park student. The other piece is my determination to make the most of my education. It all started with my advisor, Ed Scott. From the very beginning he was a huge help in guiding me in the right direction and assisting me in branching out to gain experience in the field.
Last summer, I interned for Maher Duessel and assisted with audits. I was also asked to be a counselor for the Accounting Career Awareness Program. As part of ACAP, we took the students to different accounting firms in Pittsburgh and Ernst & Young was one of them. During the trip, I spoke with one of Ernst & Young's recruiters about my experiences at Maher Duessel and Point Park. I kept in contact with the recruiter over the next few months and eventually was invited for an office visit. We discussed a possible internship and before I knew it I was invited for an interview and then offered the internship!
Tell us about your work as a launch intern for Ernst & Young.
Launch interns rotate around all of the different service lines to gain a better understanding of the different aspects that make up Ernst & Young. This internship has allowed me to learn about parts of the accounting field I never thought about exploring before. It has given me a well-rounded experience and made me a better accounting student.
I have been able to work with accounting service lines including tax, assurance (external audit) and internal audit on many different projects such as tax returns, testing samples for audits and testing real journal entries, just to name a few. As a launch intern, I have been treated as an essential part of the team and it has made my experience all the more rewarding.
How have your accounting classes helped you in this role?
My accounting classes have given me the basic understanding of the material I need to get my job done at Ernst & Young. Everything I have learned in class is the backbone for what I am doing during my internship. I would not be able to work as efficiently or ask intelligent questions about the work I am doing if it were not for my accounting classes. I have been given all the fundamentals in class and am putting them to use in a great way with this company.
Why did you choose Point Park University?

Point Park University just felt like the right place for me. When I visited, I loved the size of the school. The small class sizes at Point Park allow the students to have one-to-one relationships with the professors. These relationships not only help inside the classroom but they are effective outside as well.
Point Park professors really care about their students because they get to know them on an individual level, which in turn helps students succeed in their chosen career path. The professors are willing to help with any problems you may have and they push you beyond what you thought you could do. They also really work to help you build connections by reaching out into their network.
What are you looking forward to most this fall?
I have taken advantage of yet another Point Park opportunity. This fall I will be studying abroad in London at Regent's University. I am really looking forward to plunging into a new culture while continuing my education. I truly believe that it is important for students to gain a wide array of experiences to make them well-rounded not only in their careers but as a person in general. I cannot wait to explore the culture, the food, the museums and the history!
What are your career goals?
First and foremost, upon graduation I would like to get my certification as a public accountant so that I can work for a public accounting firm. Being at Ernst & Young has made me realize how much I enjoy being a part of the corporate world. My goal is to work for a big company, like Ernst & Young, and have my work make a difference. I would like to know that I am an asset to the team and feel fulfilled in what I do. My ultimate goal is to work hard so that I can one day become a partner or CFO.
Is there anything else you'd like to add?
I just want to again mention my advisor Ed Scott, who has been so amazing and a huge help in making my Point Park experience as great as it has been. Without him, I would not have landed my first internship, which helped open the door to Ernst & Young. If it were not for him seeing potential in me, I'm not sure where I would be. I am thankful for the time and dedication he has put in to helping me succeed.


More About: Student Accounting Association, scholarships, accounting, internships, ACAP, Rowland School of Business, Downtown Pittsburgh, study abroad