more news
High School Students Spend Week at Point Park Learning About the Accounting Profession
Monday, July 6, 2015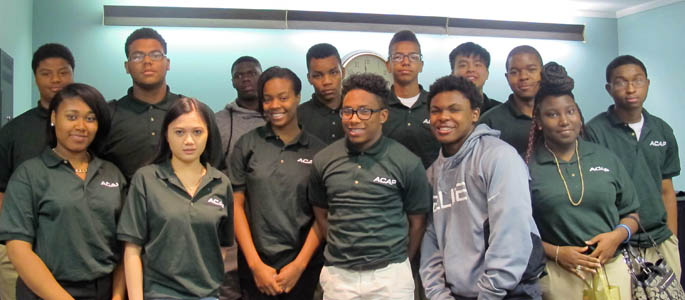 Point Park University's Third Annual Accounting Career Awareness Program welcomed high school students, nominated by their teachers and guidance counselors, to campus June 21-26 to learn about the many aspects of the accounting profession and business world.
"I was pleased with the students' professionalism and how well they were engaged in the classroom throughout the week. Again this year, the student business plan presentations were creative and entertaining and performed well," said Edward Scott, C.P.A., M.B.A., Point Park's George Rowland White Endowed Professor in Accounting and Finance and chair of the Department of Business.
Scott began ACAP at Point Park in 2013 and continues to lead the program each year. Part of the National Association of Black Accountants, Inc., ACAP's goal is to increase understanding about the field of accounting and its career opportunities among high school students in underrepresented minority groups.
Students from Central Catholic, Charter Architecture + Design, City Charter, Imani Christian Academy, Seton-La Salle and Taylor Allderdice high schools engaged in workshops and lessons on business, finance, public speaking and interviewing.
"I learned way more than I expected. In addition to accounting, we learned about business plans, financial literacy and much more. It was a good experience," explained Lemont Smith, a senior at City Charter High School.
During the six-day program, the students traveled to Ernst & Young and Sisterson & Co. LLP in Downtown Pittsburgh to see first hand what it's like to work in the field of accounting.
"I enjoyed visiting the firms and hearing people's stories about going to college, taking accounting classes and how they ended up where they are today," remarked Nariah White, also a senior at City Charter High School.
The ACAP students also heard presentations on campus from the following local professionals:
MaryBeth Allen, Ernst & Young
Brittney Arnett, PNC Financial Services Group and National Association of Black Accountants
Darra Brock and MJ Roach, PNC Financial Services Group
Sally Chopping, Acting for Business
Michael Collins, Schneider Downs
Jerry Cozewith, Entrepreneuring Youth
Laura Dulaney, Keith Paylo and Mark Voortman, Ph.D., Point Park University
Marcia Sturdivant, Ph.D., Negro Educational Emergency Drive (NEED)
Recreational activities were mixed in throughout the week including bowling, laser tag and an evening trip to Kennywood Amusement Park.
The week wrapped up with a closing dinner and ceremony featuring team business plan presentations and awards.
"ACAP made me realize there is a lot more to accounting than just money and working at a desk. I learned there are a variety of opportunities in accounting and it could be a fun career for me," said White.
"This year was special because two of our camp counselors are ACAP alums from the first year. They did a great job and really connected with the students. ACAP went too fast but that just means it is time to plan for another great group of students next year," added Scott.
---
Feedback from the Students

Several students took time to answer questions about their week at ACAP. Check out their photos and responses below.


LeMont Smith, Senior, City Charter High School
How did you hear about ACAP?
"My school counselor recommended me for ACAP because I want to be an entrepreneur and accounting fits into that."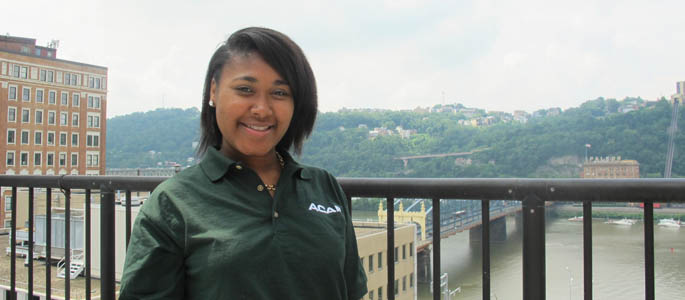 Nariah White, Senior, City Charter High School
Why did you decide to come to ACAP?
"I've always been interested in business so I thought this would be a great opportunity for me to get a better feel for the professions in this field."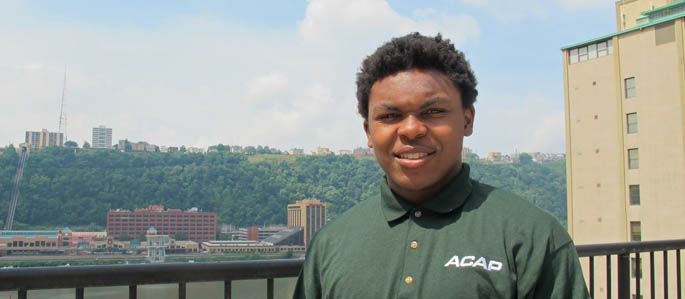 Antonio Cheatom, Junior, Central Catholic High School
What did you learn new this week?
"I learned the basis of accounting which is that assets equal liabilities plus equity. Hearing about the job security of accounting has shifted my interest toward business professions. I can see myself managing a business or becoming an accountant."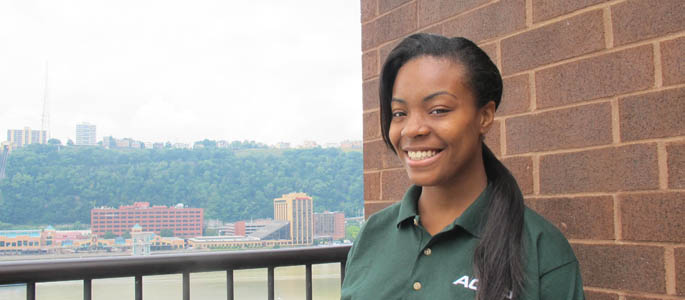 Alexis "Sparkle" Winbush, Senior, Taylor Allderdice High School
What was your favorite part of the week?
"I liked the hands-on accounting work we did with Professor Scott such as making balance sheets and reviewing income statements. I also liked going to the firms to get a feel for how accountants work."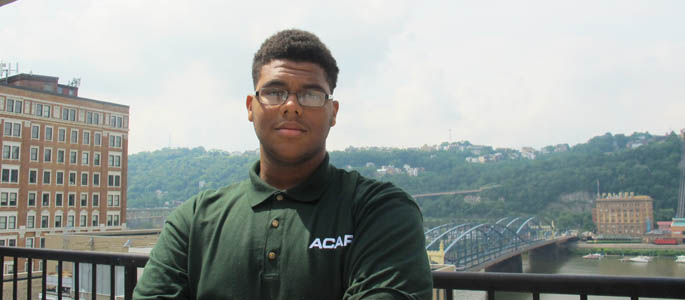 Javar Wilson, Senior, Imani Christian Academy
How has ACAP impacted you?
"It opened me up to new possibilities. I'm now thinking of majoring in accounting for undergraduate and then going to law school."
More About: Pittsburgh Public Schools, Downtown Pittsburgh, Imani Christian Academy, PNC, Seton-La Salle High School, Rowland School of Business, ACAP, high school programs, City Charter High School, accounting, Schneider Downs, Pittsburgh Taylor Allderdice High School, Central Catholic High School, Charter High School for Architecture + Design