more news
MBA Alumna Meghna Banerjee Named to Senior Executive Role at Mindtree
Alumni Profile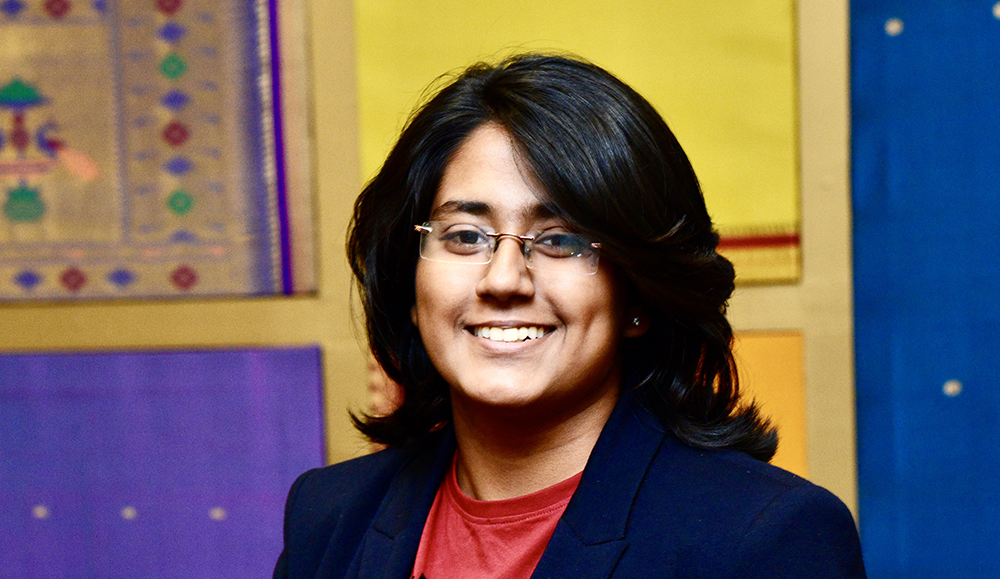 Meet Meghna Banerjee '21
Job Title & Employer

Senior Executive – Salesforce Business Development & Partnerships, Mindtree Ltd., A Larson & Toubro Group Company

Major

MBA

Hometown

Pune, Maharashtra, India

Now Living In

Minneapolis, Minn.

Hobbies & Interests

Travel, photography and playing the guitar
"I will always recommend Point Park because of its diverse culture and competitive education pattern, which enables students like me to feel confident and ready for professional career growth."
Meghna Banerjee '21
How did you find out about Point Park University, and what inspired you to enroll in our MBA program?
As a growing professional, I always wanted to live and learn in an urban setting abroad. When I started researching universities from India, I came across Point Park and the headline, "Downtown is my campus" appealed to me. As I read further, I realized the number of opportunities that would open up for me to network with professionals from global companies in Downtown Pittsburgh. I found out Point Park's classes are conducted in small sizes, which was one of the things I was looking for in a university. I wanted to learn in an environment where my questions were valued and answered by experienced faculty members.
What does your new role at Mindtree entail and what do you like about it?
I have started my professional journey with Mindtree as a senior executive for Salesforce business development and partnerships, where my primary focus is to identify and create opportunities to expand and drive the growth for the health care service line of the business and form strategic partnerships with clients. I am glad that I got into a firm that allows me to explore ideas and contribute to building a business that focuses more on the quantitative, not qualitative, aspects and achieve goals that are clear and measurable. I learn every day, and I think that's the most interesting part of my job.
How did Point Park prepare you for this job? 
My MBA from Point Park helped me to demonstrate a commitment to learning, improving and applying skills, which helped me successfully land a role at Mindtree. Additionally, it put me in close contact with other students from around the world who have different work experiences and perspectives on the global economy, which helped me expand my knowledge of other industries in the U.S as an international student.
My concentration in international business helped me understand key business disciplines within an international context. I believe it covers the needs of all businesses. My current role involves a lot of communication and collaboration with international partners, and I think this concentration helped me understand global challenges that companies face and negotiation with diverse cultures.
Were there any specific faculty or staff members who had a significant impact on your Point Park experience? 
Professors Randy Baird and Francis Deleonibus had a significant impact on my learning experience. I was able to learn the most in their classes because of the variety of interesting class assessments provided by them. Their unique mix of class quizzes and online group discussions prompted me to read relevant articles, and I learned to keep myself updated about global markets and businesses.
Why would you recommend Point Park to a prospective student?
Earning an MBA from Point Park made me a part of a global network of thousands of alumni, giving me access to respected and intelligent professionals who I may not otherwise have a chance to connect with. I also had an opportunity to build relationships with other professionals in the classroom and on LinkedIn who have successful career graphs. I will always recommend Point Park because of its diverse culture and competitive education pattern, which enables students like me to feel confident and ready for professional career growth.
Is there anything else you would like to add?
As an international student, it was a vivid dream to complete a master's program in a foreign land. When I held my diploma in my hand on graduation day, the journey from another country until that day came by like a trail of flashbacks and memories. I understood how important this journey of personal and professional transformation has been for me and how a new country and a new city became home for an international student like me. 
Connect with Meghna Banerjee '21
More About: success story, faculty, alumni, M.B.A., Rowland School of Business