more news
Rowland School of Business Announces Inaugural Vigor, Vibe and Venture (V3) Challenge
Tuesday, July 14, 2020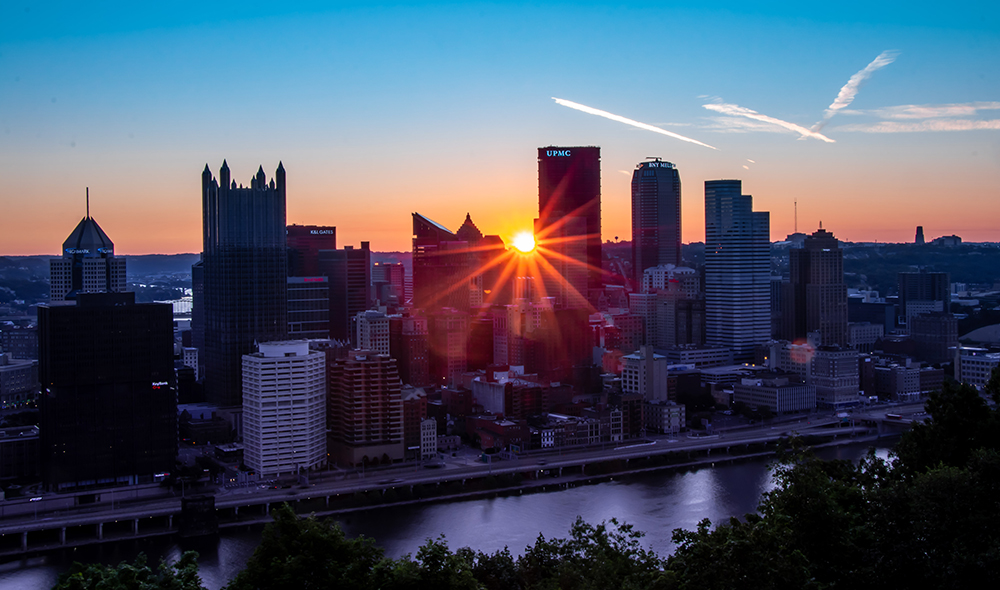 $10,000 prize to be awarded to business venture in Greater Pittsburgh region  
Point Park University's Rowland School of Business and Pittsburgh-based consulting company Above to Below announce the inaugural Vigor, Vibe and Venture (V3) Challenge aimed at helping a local entity grow its business, service or entrepreneurial vision.
An anonymous 1999 graduate of Point Park University is donating a $10,000 prize to the winner of the V3 challenge: a business venture in the Greater Pittsburgh region.
"Point Park University was a game-changer for me," the graduate said. "I was that kid who tried a few different colleges after high school graduation, but when I got to Point Park, everything started to click for me, academically, socially and culturally. I'd found my home."  
"This competition is an opportunity to provide financial support and mentorship to a worthy Pittsburgh entity at a time when unemployment is high and we continue to reel from the effects of the pandemic," said Steve Tanzilli, J.D., dean of the Rowland School of Business. "We wanted to use this generous gift to help a local business or venture realize its vision and perhaps ultimately provide employment and opportunities for others right here in Pittsburgh."
The V3 competition will be an inclusive opportunity for everyone, including Point Park University students. "We hope that students take advantage of the V3 competition to support their own capstone projects or other entrepreneurial ventures. Even students not entering V3 will have an opportunity to gain real-world, practical-based experiences throughout the duration of the competition including website design, logo creation and social media experience," Tanzilli said.
According to Jennifer Ferris-Glick, a co-principal of Above to Below, "We're excited to be partnering with the Rowland School of Business because its innovative approach to offering exceptional academic and experiential education opportunities is very much in line with the inspiration for the first ever V3 competition."
Focusing the competition on the Greater Pittsburgh region, said Ferris-Glick, was "an intentional effort to support local entrepreneurs and to recognize their creativity, ingenuity and that sense of striving that has always been a part of Pittsburgh.  It's that kind of energy we want to see in V3 submissions."
The V3 Challenge winner will be announced on November 1 with a presentation scheduled to take place at Point Park University December 3. In addition, the V3 winner will receive a year's worth of mentorship/check-ins on their venture and have an opportunity to ask questions and seek guidance when necessary.
The judging panel includes Rowland School of Business faculty and alumni and entrepreneurs, business and community leaders including:
"The bottom line for us is to help make someone's story come true, and in that process, learn something about themselves, their communities and find a way to help others. Pay it forward in a sense, that's a big part of what this competition is all about," Ferris-Glick said.
To learn more about the V3 Challenge or submit an entry visit: www.v3challenge.com.
More About: Rowland School of Business, Downtown Pittsburgh