more news
Dance Alumnus Joshua Manculich Honored With Princess Grace Award
Tuesday, September 15, 2015
Meet Joshua Manculich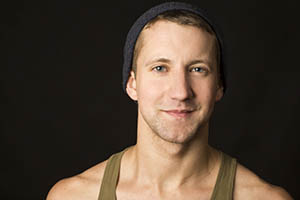 Degree earned at Point Park: B.A. in dance, psychology minor, 2009
Degree pursuing: M.F.A. in dance, Susan L. Huntington Dean's Distinguished University Fellowship, The Ohio State University
Hometown: Windber, Pa.
High school: Windber Area High School
Now living in: Columbus, Ohio
College activities: Honors Program and dance club
Hobbies/interests: Painting, hiking, traveling and Xbox
LinkedIn: Joshua Manculich
Favorite quote: "Human life itself may be almost pure chaos, but the work of the artist is to take these handfuls of confusion and disparate things, things that seem to be irreconcilable, and put them together in a frame to give them some kind of shape and meaning." - Katherine Anne Porter

Joshua Manculich is the third Point Park graduate to receive the Princess Grace Award (Marty Lawson, '00 and Franco Nieto, '09). Presented to only six dancers across the country each year, the prestigious award, given by the Princess Grace Foundation, was created in 1984 to honor the Princess of Monaco, Grace Kelly, and her work in Hollywood. The award honors artists in dance, theatre and film.
How were you selected to receive the Princess Grace Award for choreography?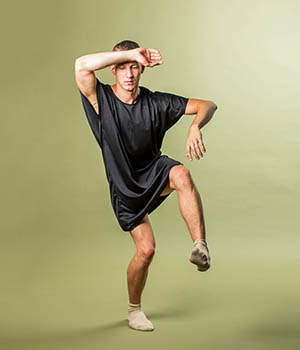 The Big Muddy Dance Company, under the direction of Brian Enos, nominated me. In conversations with Brian, I proposed a work for the company and included that work in my application. I was shocked that I was nominated. My love of music often means that I have work in progress already in my mind. This was the case for this proposal. I happened to find music that really inspired me. As part of the award, I received a choreography fellowship with The Big Muddy Dance Company.
What does receiving this prestigious award mean to you?
Receiving the Princess Grace Award means an incredible amount to my career and personal life. I am honored to share the award and recognition with people that stand out in his or her world. This award is about connection, interlacing creative minds together and honoring them.
Why did you choose Point Park to study dance and psychology?
As a dance major at Point Park, you can dance from morning until night, and to me that was my dream. I loved that the psychology department also had a passion amongst the faculty. The combination of the major and minor led me to understand people and what movement can do for someone else's sense of well-being.
Describe the intensity of training you received as a dance major.
"The combination of the major and minor led me to understand people and what movement can do for someone else's sense of well-being."

-- Joshua Manculich

---
Related Links
Intense (like it should be). Point Park's dance program, at least when I was there, stresses time in the classroom, geared toward preparing the body for the physically articulate dance companies as well as a range of jobs that ask dancers to be versatile and open-minded.
How have your psychology studies at Point Park contributed to your success?
The minor fueled my love for our complex and human makeup. A mentor and teacher of mine at Point Park said that you have to be a human first, before you are an artist. As part of my studies, I asked how humans work and navigate their own personal world. Lastly, I realized that so much of life is nonverbal and dancing seemed to be a better mode of communication for me.
Describe the teaching style of both the dance and psychology professors.
Like any field, teachers can vary. I thought Point Park prepared me for the variety of teachers that ask excellence of you but in different ways; some teachers demanded it through rigorous critique, others through example. Regardless of the field, I found my professors to be passionate and excited about what they were teaching.
What advice do you have for a prospective student?
Find what interests you and seek your passion. Passion can fuel discipline and a sense of fulfillment. If you are passionate, the work feels alive and exciting. It's nice to know that passion can go far; all I seem to follow is passion and it seems to work well!
More About: alumni, Honors Program