more news
Dance Student Christian Warner Awarded Dizzy Feet Foundation Scholarship
Tuesday, September 22, 2015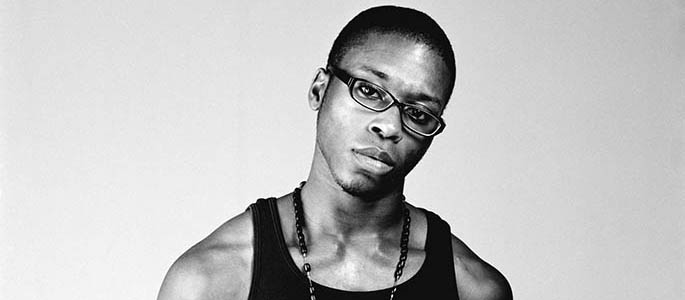 Meet Christian Warner
Major: Dance
Expected graduation: Spring 2016
Hometown: Houston, Texas
High school: High School for the Performing and Visual Arts
College activity: Dance club
Hobbies/interests: Adventuring, dancing, singing, acting, movies, hanging with friends and food
Dream job: Artistic director/choreographer of a contemporary dance company
Favorite quote: "To send light into the darkness of men's hearts - such is the duty of the artist." - Robert Schumann
Twitter: @dancerxander
What is the Dizzy Feet Foundation® Scholarship and how were you selected to receive it?
The Dizzy Feet Foundation Scholarship is a monetary award that is given to a select group of students in the country who are studying at an accredited dance school or institution such as Point Park University. Nominations must be submitted by the director/head of the dance program. After creating an audition reel and completing a series of responses and essays, I was chosen as a scholarship recipient and one of three chosen to perform in the Celebration of Dance Gala.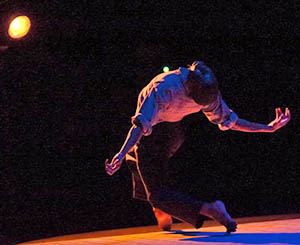 What does receiving this scholarship mean to you?
Having received this scholarship means a lot to me; mostly, it means so much because it helps my grandmother, who is keeping me in school by herself, tremendously and I am so thankful to the Dizzy Feet Foundation for that.
Why did you choose Point Park for dance?
Out of all of my college auditions, Point Park had a very challenging audition process (in a good way). I was nervous, but it was exhilarating at the same time. As a young dancer, it is comforting to know that Point Park would be a place to challenge me and help me grow in my career.
How is your Point Park experience preparing you for your career?
Point Park has prepared me in many different ways, but mostly time management, learning to balance many different tasks at once while staying calm and collected, and the rigorous dance training has helped me develop tremendously as a dancer/artist.
Describe the teaching style of Point Park's dance faculty.
It varies with each instructor, but overall they are extremely involved and challenge us physically and mentally. They challenge us to think of not only what happens on stage and in the studio, but outside of it and other aspects of life as a young dancer.
What has been your favorite Point Park experience thus far?
My favorite Point Park experience has been having the opportunity to work with choreographer Luke Murphy, who is an alumnus of the dance program. His piece required me to think and move in a different way and helped me break barriers, which helped me mature as a young dancer/artist. It is an experience that I will never forget.
Anything else you would like to add?
I am grateful for having come to Point Park. All of the experiences that I have had, good and bad, have taught me so many lessons that I am eternally grateful for.

Top photo courtesy of Ryan Maine, a B.F.A. in photography major
More About: Conservatory Dance Company, Conservatory of Performing Arts, scholarships, dance